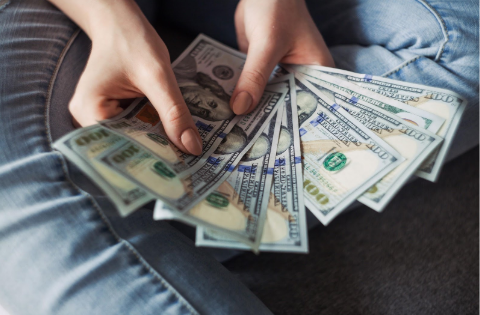 Financially, many of us are in a strange stage right now; many people are unemployed, while others have had their hours cut dramatically.
Projects that were flourishing six months ago have all but disappeared, and businesses and individuals alike are holding their breath, wondering what the next step is.
If you suddenly find yourself living paycheck-to-paycheck, but are holding out hope that your position may be revitalized soon, you might be looking to cut costs on your living expenditures without feeling like you're sacrificing your lifestyle.
Here are some ways you can cut costs to help with short-term financial problems, as well as some places to not cut costs, especially if you're a business owner.
#1 Car Maintenance
Cut costs here: Start doing your own basic car maintenance. From oil changes to checking coolant levels, it might be time to learn some basic car maintenance.
While it's not a lot, you can save around thirty dollars each time you change your own oil. On top of that, it's easy and quick. Preventative car maintenance will cut down on huge potential costs in the long-run.
Don't cut costs here: If you're a business owner trying to put off maintenance on your vehicle fleet, don't do it! You'll pay for it in the long run. Check out PEAKHD for commercial and industrial coolant, oil, and diesel exhaust fluid to keep your fleet running smoothly while keeping your costs down.
#2 Reduce your monthly subscription bills
Cut costs here: Monthly subscription bills, such as Netflix, Audible, and physical good subscriptions can add up quickly. Others are so small that you might have even forgotten that you signed up for them!
Use a critical eye and look at every reoccurring expense you have; do you have similar services that you could shrink down to one?
Sometimes, subscription boxes are easy, such as wine deliveries, but if you could get the same product in a store, cancel the subscription for a short time. You can always start it again later.
Don't cut costs here: Services not to cancel include business services that help support your company, whether that is fees associated with your website costs or apps to ensure customers can continue paying you.
#3 Cook your meals at home
Cut costs here: Eating out is fun, but instead of calling for takeout, try cooking new recipes. You can save a substantial amount of money by making your own delicious options than bringing them home in soggy containers.
If you're used to always purchasing organic vegetables, consider adding a hobby to your lifestyle by gardening your own heirloom tomatoes and organic greens.
If the reason that you don't cook at home is that you hate the mess associated with it, it's time to start cooking one-pot meals that don't make a big mess but provide delicious sustenance
Don't cut costs here: Don't sacrifice your health for cheap meals. If all you're eating is cheap junk food, stop. You can eat cheaply without needing to eat junk, and if you kids, you'll want to make sure they are keeping a balanced diet.