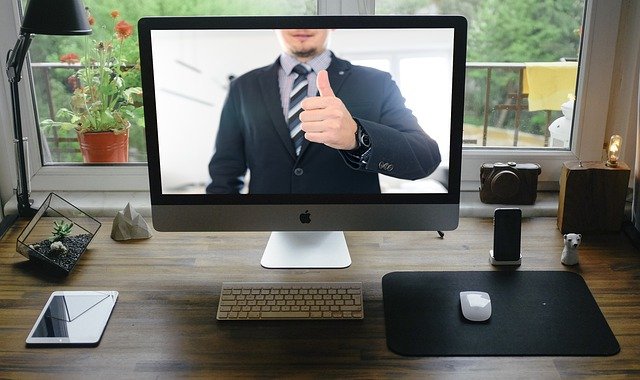 Suppose you are looking to make a career change with flexibility.
In that case, there are many jobs you can accomplish while working from home during the currently challenging employment economy.
1. IT Solutions
In IT support, you can help with everything from locked out users' network administration and software installation. Typically, you will need a home PC good enough for running virtual machines from home. However, your employer should provide VMware and other necessary tools.
Some knowledge of configuring and using virtual operating systems and hardware will be required.
Additionally, higher tier options for skilled workers, like software testing jobs, are more accessible these days because of reliable and secure cloud and remote access systems.
2. Tons of Freelance Options
The number of freelance workers using online facilities increases year on year. The increase isn't a dramatic figure, but it shows a growing need for people with specific skill sets. It is important to note that it can be difficult to find freelance work that pays a significant amount.
Despite this, there are benefits to freelancing. Being your own boss is one of them. However, you must maintain discipline. But the most significant advantage is that you can find work you genuinely love to do.
Additionally, apart from deadlines, you get to choose your working hours.
3. Call Center Work
Remote work is an excellent fit for call center operations, and plenty of work is available. Call centers handle inbound calls, so you won't be involved in sales. However, some companies require you to push products.
But in most cases, you will be handling calls on behalf of a third party. For instance, you may be assigned to handle complaints about a company like Barclays Bank. Again, there's almost nothing you can't do, and you might even get to do something new every day.
All you need is a reliable computer, an internet connection, and a microphone.
4. BONUS: How to Get Work from Home Jobs
Administration, sales, and travel are easily manageable using remote technology. However, finding a remote job can be challenging. You can find most by registering on sites like FlexJobs, Just Remote, and Pangian. However, to help find employment, you can try the following tips:
Be open and honest about skills and experience.
Don't state hours you cannot work.
Only apply for jobs you know you can do well.
Make sure you have the hardware and software required for a job.
If you have the skills, consider a career change.
Unlike freelance work, you might be under a contract when remote working. Many remote work companies are established businesses looking for full and part-time staff to join very experienced teams. But if you follow the advice given, you will have it in the bag.
5. Document Translation
Translation can also be lucrative when working from home as documents are easily transferred via email and bespoke apps. Additionally, high-profile companies are willing to pay well for translation, and no license or checks are required.
Video game companies, for example, offer competitive pay for language localization. So, you could be translating the in-game subtitles of the next Call of Duty game.
EU languages are the most common, but you will be paid more for multiple languages and challenging to learn dialects such as Mandarin Chinese.
6. Blog Content Management
Your first experience with content management will come from building a site using a site builder. WordPress and Squarespace are examples of popular content management systems (CMS) that handle the content on your site.
The back-end operations include creating, managing, and uploading digital content. Writing and editing blog posts and pages, handling digital images, and editing or creating content are part of this. If you are qualified, you can find plenty of CMS work. Moreover, the online nature lends itself well to remote work.
7. Online Tutoring
Video conferencing tools have seen an increase in usage of over 600% over the last two years.
The pandemic is mainly responsible for this. Apps such as Zoom, Skype, and Microsoft Teams, let you communicate with people online. These apps are all free, and you can use them on any device.
The teaching industry has benefited well, and online tutoring is booming for private tutors and education establishments alike. If you love to teach, you can do so easily with remote apps, a cam, and a mic. Many colleges still use remote teaching because of Covid-19 concerns.
Summary
Working from home has become somewhat routine, with many employees now expecting it to be a part of their working week.
But you can also find tons of full or part-time remote work in various sectors such as IT, telecoms, tutoring as well as freelancing.