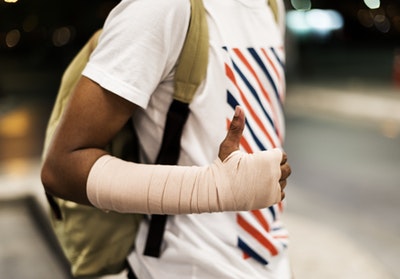 Running a business successfully is not just about making big profits. It is also about managing the operations seamlessly and steering clear of unwanted legal hassles as well.
It is important to be aware of the fact that you could be vulnerable to personal injury lawsuits apart from disputes and legal issues with clients and vendors.
Injury lawsuits are apparently not related directly with business dealings but they can bring anxiety, cause financial losses, and tarnish your reputation. So you need to have the right strategies in place to prevent them in the first place and deal with them if they do arise.
Here is some good advice that can help you in protecting your business against personal injury claims.
Know the kind of cases you may come across
Personal injuries refer to the ones sustained by the victim due to the negligence of another person. Unfortunately, the clause of negligence is also applicable to businesses.
A victim can, therefore, file a claim against you if they think that their injury is the result of your negligence or lack of action. The objective of such a claim is to collect damages for their injuries in the form of monetary compensation.
The common personal injuries that involve businesses include:
Slip and fall mishaps
Automobile accidents with business vehicles
Defective products that cause harm to consumers
Premise liability when someone gets injured due to unsafe conditions at your business location
Facts that prove the liability of the business owner
For a personal injury claim to be valid, the victim needs to prove certain facts. Firstly, your business should have owed a duty of care which you breached and they were harmed as a consequence.
Further, they must prove that they sustained some form of damage due to the mishap. This is easily possible to prove if they get experienced injury attorneys to represent their case and you will have to pay them a fair settlement.
Unless you have appropriate legal counsel, you can expect significant expense for your business in the form of compensation value for the claimant.
It is advisable to have an attorney on board to negotiate such matters because you may expect such claims once in a while.
Get coverage with proper insurance
Since the unexpected can happen any time, it makes sense to ensure that you have coverage to handle the situation.
Perhaps the most important aspect is to have proper insurance for your business to help you provide compensation to the injured party if an unfortunate incident happens.
Review your insurance options and get the cover types you need. Essentially, you would need a Business Owner's Policy along with Property Insurance, Liability Insurance, and Auto Insurance.
Workers' Compensation Insurance keeps you covered in case of workplace accidents because you will need to pay the employees injured in the course of duty without any fault of theirs.
These strategies can surely keep your business protected even if you have a personal injury claim filed against you. Taking proactive measures is the best approach to prevent any issues in the long run.