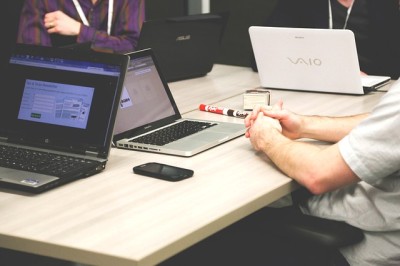 Outsourcing was once seen as the spawn of the Devil. Surely, only those entrepreneurs who were weak or couldn't cope would choose to outsource a business function to an external specialist.
However, fast forward a decade or more, and now that more and more people are starting small businesses, thoughts about outsourcing have shifted dramatically. Now, outsourcing is seen as the ultimate in delegation and playing to one's strengths.
When you wave goodbye to your full-time position, you are no longer a specialist. You have to wear a whole variety of hats, including finance specialist, marketing bod, HR whizz, and payroll guru.
This remit is so huge that no one individual could possibly complete all relevant tasks to a high enough standard. You could try, but you risk burnout and a substandard startup that fails as soon as it is launched.
Instead, consider outsourcing as a tool to help you grow your capability as a business and become more successful, competing with your already established industry rivals. Take a look at why you should take a gamble on outsourcing.
IT
The realm of IT is all-encompassing, ranging from web design and social media management to SEO and troubleshooting. You could choose to outsource every element of your IT capability. While this may sound extreme, getting a professional team on board to look after your online presence, your website design and your social media channels, will free up a ridiculous amount of your time to be spent on more pressing aspects of your business vision.
With poor IT, you risk stalling and stagnating. There's nothing worse than your day being taken up with staff queuing up at your office to complain about the printer continually jamming or the WiFi going down.
Outsourcing troubleshooting will prevent this from happening and the experts will get any issues sorted faster than you ever could. They will be able to work remotely off-site and access your machines. If a staff member has a virus on their computer, a specialist can ensure that this malware doesn't spread across your network.
They can also pop into your office and train up your staff on basic online behaviour non-negotiables. A good outsourced IT services provider can be worth their weight in gold when enhancing your cybersecurity.
You may think what is professional web design really worth? The answer is that it's invaluable. Getting your website designed by a professional means that it will be SEO enabled so it will appear higher up in the Google search results.
This will increase your traffic and allow you to convert more hits to sales. Your reputation will be enhanced and you will find your place in the market much quicker than you otherwise would. It can be tough trying to learn the keyword and meta tag language of SEO.
It takes up a ridiculous amount of time and even then you might not be adept at it. Instead, outsource to ensure that your website is honed and your online presence is maximized to ensure business success.
Social media management is another aspect of IT that can appear tedious and take up a lot of your time. Forget about updating your Twitter feed twice a day and writing a blog post twice a week, and outsource it.
A specialist content writer will provide relevant content utilizing your company voice. They will help you achieve your online goals, whether this is increasing retweets on Twitter or responding to more comments on Instagram.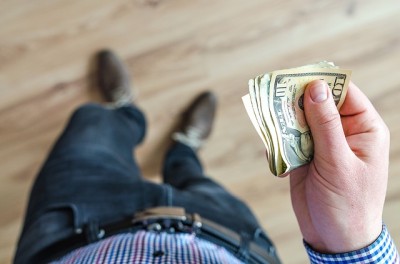 Payroll
If you've ever tried to work through monthly payroll, you will know the pain that this can cause. Instead of spending one day a month struggling with a calculator and worrying about getting all of your financial ducks in a row, outsource this to a professional payroll specialist.
They will work on formulating the best methods for working out tax obligations and your pension contribution. Relinquish this responsibility to somebody else and allow them to ensure that your workforce gets paid on time.
Rather than spending your last Thursday of the month fretting over figures, you could be working on your latest marketing campaign or honing your most recent presentation to a business angel.
Outsourcing is no longer a dirty word. It is seen more as a test of your business acumen. Get it right and spend your money wisely, and outsourcing will pay for itself tenfold every financial year. Done poorly, and you will be frittering money away. Be bold and take a gamble on outsourcing.
Are you thinking about outsourcing?