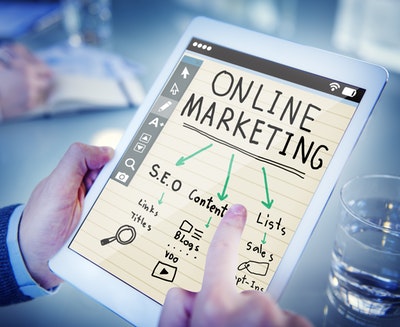 As an entrepreneur, you must know that running up a business means going where the customers are. And when we say a vast array of customers, it entails building an effective online presence. Remember that whatever your business is, you need to enter the online world for you to be successful.
When you're visible virtually, more clients and customers can easily find you. But the great news is that you don't have to be an expert in web marketing before you can actually boost your virtual presence, drive more leads and increase return on investment.
If you want to get noticed on the Internet, here are some strategies to consider when bringing more people to your e-commerce store in 2018.
#1  Create long-term and short-term goals
In reality, you 're not making a website for anything because what you want is to make money out of your business.
But as you begin to build your business online, understanding what your long-term and short-term goals are very important.
In fact, website creation will be meaningless if you don't base on your goals. Before anything else, be sure to enter the virtual world ready and goal-oriented. Think about your objectives along with your expectations to make sure you're heading the right path.
At most, make sure your goals are specific, measurable, attainable, realistic and time-bound. By doing so, establishing your presence online will no longer be difficult.
#2  Build a website
If you're thinking about having a strong online presence in 2018, one of the most important strategies is to create a website. As a business owner, you can't reach a wide range of online customers if you don't have an online storefront.
Take note that having a business website can help you engage more with your prospects and clients about your products or services. With it in place, you'll be able to convince more people to visit your real-world store which makes them eager to find out more about your business.
Furthermore, you should also consider user experience when building up your website. For instance, try to make it more user-friendly in a way that it's easy to navigate and it can work with a variety of devices including mobile phones. That way, you'll be able to increase your visibility in search results.
#3  Set up a Google My Business page
If you don't have a Google My Business page up to date, make sure to set up one as soon as possible. Remember that creating this kind of page can improve your local online presence as it places your business in Google's directory of yellow pages.
When a user looks for a store that sells products or services similar to yours, then your Google My Business page will more likely appear in the search slides, thereby making you more visible online.
#4  Invest in SEO
Even if you have the best website onboard, having no effective search engine optimization efforts will still put all your work toward building a virtual presence to go nowhere.
When talking about SEO, it means doing some digital marketing work to make your site stand out from your competition. Thus if you post useful content regularly partnered with the use of appropriate keywords, you can eventually ace the search engines.
By doing it, your website will become easily findable when people start searching for words and phrases directly related to your business. Moreover, taking full advantage of proper optimization also means having an edge over your competitors.
#5 Use HTTP Encryption
If you want to keep the credibility of your website, be sure to implement HTTP encryption. That way, people using the internet will find out that your site is encrypted.
As long as you use this type of encryption, you can be assured that anyone browsing your site is doing it safely. Keep in mind that HTTP encryption has started to be a factor that can help reach the top of the search results.
Hence if your visitors will know that your website is not secured, then creating an online presence will be more challenging on your part.
#6 Take advantage of blogging
With millions of online users nowadays, most of them rely on the Internet for some information. It's essentially true when you have a business to promote in the online world.
That's why don't underestimate the power of blogging in helping you achieve the virtual presence you aim for your company. If you want people to know more about your product or services, creating blog posts can go a long way toward drawing more visitors to your website.
#7 Implement video marketing
With the advent of technology advancements today, getting the most out of video marketing is an excellent idea. If you add videos to your website, more prospective customers are enticed to learn more about your business.
In reality, people are looking for videos when it comes to entertainment, relevant information and even practical products. Once you've incorporated some videos to your site, then don't forget to also post them on YouTube for more online presence.
#8 Set up your social profiles
While the idea of social media isn't new to you but you may consider getting on these online platforms for your business. With social media, you can go beyond your website to build your presence.
And what's the best thing about using social media is the fact that it's a free marketing strategy. You just have to set up accounts that make sense to your business.
Perhaps, you don't need to be present on all social media platforms just to establish your presence. A few that you think can help your brand to be more visible will be enough.
After setting up your profiles, be sure to develop a social media strategy that can increase your engagement with the customers. That way, you'll get your business represented in a professional manner that can result in a more positive online presence in the long run.
#9 Get involved in an online community
Once you get your business online, maybe it's time for you to start building real relationships. Remember that success will follow the moment you're seen virtually.
To be more visible, look for an online community with the similar business to yours and begin to develop relationships. Be part of that network and make sure you're active on attending conferences and on networking events to show people that you're serious about your business.
Moreover, don't forget to be more engaging with your customers and visitors because it can be one of the best ways to get people to talk about your brand online.
Conclusion
Ideally, creating a strong online presence in 2018 takes a lot of patience and hard work. With the strategies presented in this article, it's best if you follow them with consistency and a strategic mind. Be sure to keep tracks of all your efforts from the beginning so you'll know what strategy will work best.
That way, you're not only making your brand more visible but you're also driving success which is beneficial for your business today and in the years to come.
If you're thinking about having a robust virtual presence moving forward, there are several professional digital marketing companies like omegaseo.co that can help you from start to finish.
Are you looking to build an online presence in 2018?