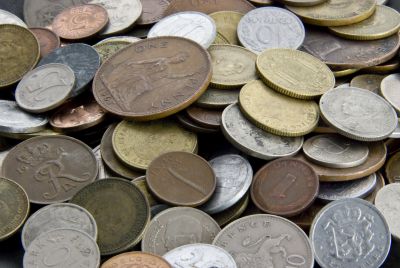 The hobby of collecting rare coins is a hobby like no other. There's a lot to know and understand when you take on this adventure.
Coins have a value that comes from how well they are kept over time, meaning the better condition they are in, the more you can profit from them. Coins used in transactions are referred to as "circulated coins".
You will notice signs of wear and tear on each coin that shows how much it has been handled over the course of time. Certain coins are typically not classified as rare because they were produced in relatively high quantities.
However, these same coins may have unknown value if they have not been circulated and maintain a pristine condition.
Uncirculated coins mean they have never been used in general commerce. Therefore, they retained the characteristics of newly-minted coins. These coins show no signs of wear and tear and remain extremely valuable.
Common terms that Numismatic Guaranty Corporation (NGC) use for coins that have been certified are "Mint State" and "Brilliant Uncirculated". Mint State is another way of saying the coin has not been circulated, as is the second term.
While circulated coins still hold the value, they do not hold nearly as much as a coin that has been kept in tip-top condition.
There are multiple differences that set quality coins apart from those that aren't worth as much. These include:
Defects detected as a result of the minting process.
Poor quality in the striking.
The overuse of dyes that resulted in lost pieces of the detail of the design.
Some flaws are due to mint equipment being used that isn't high-quality, or equipment that doesn't have proper planchet preparation. After coins have been struck, they are then separated into various bags to be transported to several banks.
While transporting, the coins may become tarnished because they have come in contact with other coins. This is called bag marks. Other defects are a direct result of mishandling and improper storage on the collector's part.
Grading Of State Coins
A numerical grading number is assigned that will directly correlate to its overall condition. The grading system starts at 60 and ends at 70.
A coin still seen as a mint state, but is severely tarnished will receive a grade of MS-60.
Coins that are of Mint State are graded based on four different characteristics:
Surface Preservation – The presence or the absence of any potential contact marks and any other signs of handling that shows on the coin.
Luster – The reflectivity or shine of the surface of the coin.
Strike – Fullness or completion of the design on the coin. This can also be called the coins "devices".
Eye Appeal – This specific characteristic could be a subjective one, based on who is conducting the grading.
Coins must reach a minimum standard when it comes to their appearance in order to be given particular grades.
These grades reflect those given to the coins before the use of third-party grading. Here are a few examples of how the numerical grades correlate to the adjective grade scale:
Brilliant uncirculated corresponds to coins in the MS-60-62 grade spectrum.
Choice uncirculated corresponds to the MS-63 grade and coins that were once called near gems. The corresponding grade today is MS-64.
A gem uncirculated coin is called MS-65 or MS-66.
Superb gem uncirculated is considered to be either MS-67 or MS-68.
There are a limited number of numismatic coins that are never graded higher than MS-68.
Experience in the skill of grading takes a number of years. There is a multitude of books that explain the depths of grading and how it corresponds to the different coins a grader will come across.
But, to be a successful coin collector, you don't have to necessarily learn the grading skill unless wanted.
However, when you do wish to experience the grading process, you should have all your rare coins graded by a certified numismatist. Having consulted with a certified numismatist can help secure the best value for your preserved possessions.
Starting Your Collection
Before you begin your collection, it is understandable if you have not thought of where to begin. We recommend that you purchase coins that are interesting to you.
This could be as simple as being given a special coin when you were a child or having a favorite historical moment that has driven you to a slight coin obsession. Whatever it is, make sure it is something that you will enjoy spending your time doing.
Building a collection takes drive and focus so that you don't end up collecting a hoard of coins that have no meaning to you and no real value. You can do this by directing your interest towards a specific coin series you would like to have, or multiple coins, that share specific aspects that make them stand out to you and pique your collector's interest.
You should begin your collection slowly. As you hone in on what set of coins you enjoy collecting, then you can begin to really dive deep into the hobby. As time wears on, you may even find that your taste in coins begins to evolve.
Who knows, you may even get your hands on one of the world's most valuable coins.
Ready to Begin Your Collection
Now that you have set your goal for collection and have begun purchasing your rare coins, we assume you're enjoying learning about your new It takes a special person to collect coins.
This is not a hobby you have to do by yourself; there is a whole world of coin collectors that meet at coin clubs and national coin conventions every year.
Whether you wish to mix and mingle or keep your hobby strictly between yourself and the coins, we recommend that you cherish your collection. After all, you never know what the hidden value of your rare coins may end up being!