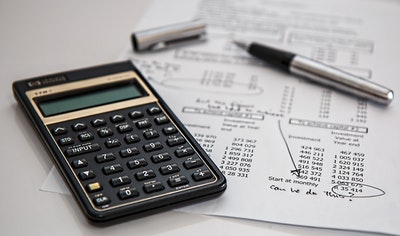 When you start a new business, you are always in a fragile position until you are able to break even and start making a profit.
A few bad weeks can land you in the middle of a cash flow crisis and if you are unable to get a handle on your finances, it could be the end of your business for good.
The best way to avoid that situation is to manage your overheads and find ways to reduce them as much as possible. This makes it easier for you to stay afloat and increases your cash flow.
These are some of the best ways to reduce overheads in a startup.
#1 Equipment Leasing
The cost of new equipment is one of the largest overheads that new businesses have to deal with. In a standard office setting, you need to buy computers, printers, and copiers, as well as all of the furniture, which can be expensive.
But things are even more difficult if you are starting a manufacturing or construction business, for example, because you need a lot of very expensive equipment.
However, if you opt for equipment leasing (you can apply here for financing) instead of buying equipment outright. This allows you to defer the full cost at the beginning, making things more manageable for you.
When you start turning a profit and you are in a much better financial position, then you can start thinking about buying your own equipment.
#2 Use Coworking Spaces
Office space is another huge expense for startups, but there are ways to avoid it. Coworking spaces are popping up everywhere and they're perfect for startups.
If you only have a handful of employees, it is not cost-effective to rent out a dedicated office, so why not rent a few desks in a coworking space instead?
You can rent desks on a short term basis, which means that you can work remotely some days and then hire a space in a coworking office for a few days a week.
They even have meeting rooms if you need them, so you get everything that you would in a normal office but for a fraction of the price.
#3 Buy In Bulk
If you need to buy office supplies, raw materials for manufacturing, or stock, you should always try to buy in bulk if possible. This isn't always possible because you may not have adequate storage space, but if you can, buying things in bulk is almost always going to be cheaper.
However, when buying inventory, it is important that you strike a good balance and manage inventory levels properly. Buying in bulk is a good way to save money, but if you go overboard, you will end up spending a lot of money on a stock that sits there for months on end.
#4 Use Automation Software
Automation software is one of the best ways for any business to save money. There are so many great pieces of software that can automate a range of simple tasks, which you would normally pay somebody for.
Investing in this software helps you to keep your staff costs down, which is so valuable in the early days of a startup.
If you make these simple changes to your business, you can keep your overheads low and reduce the chance of cash flow issues in the future.