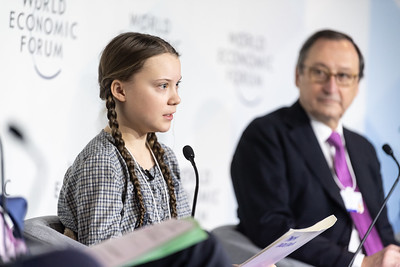 From the collapse of travel agency Thomas Cook to the ongoing scandals around Facebook and the impact of one special Swedish teenager, we take a look at some of the biggest lessons for businesses from 2019.
#1 Learn from Big Tech – Make privacy, transparency, and security a priority
Social media giant Facebook has had more than their fair share of PR disasters over the past few years – from allegations of Russian agents using the platform to influence the 2016 US election, to the Cambridge Analytica data scandal in 2018.
Now, the FTC (Federal Trade Commission) is considering seeking a preliminary injunction to halt Facebook's plans to integrate messaging across its flagship app and newly-acquired Instagram and WhatsApp over antitrust concerns. Ironically, this is a move Facebook is selling as a way to better protect its users' privacy – as end-to-end encryption would extend across all three of the services. Unfortunately, those past scandals make it difficult to take them at their word.
At the same time, the Justice Department and House of Representatives Judiciary Committee are also investigating Amazon.com and Alphabet Inc (Google's parent company) on antitrust and anti-competitive grounds.
#2 So what are the lessons for your average business here?
Consumers and society at large are becoming very wary of how any company collects, stores and uses their data. And while privacy and antitrust legislation have (understandably enough) failed to keep pace with the explosion of the digital realm, this appears to be changing quickly now.
If you want to earn and keep the loyalty of your customers, you need to make their privacy and protection a priority. Get familiar with and implement best practices now, rather than waiting for your own PR scandal. If you want consumers to trust you, be open and transparent, use plain language, and show you're taking their privacy seriously.
#3 Even the most established brands can fail – lessons from the collapse of Thomas Cook
At 178 years old, with annual sales of over 9 billion pounds, (about $12 billion) and more than 22,000 staff across 16 different countries, most would have thought the world's oldest travel firm – Thomas Cook – was simply 'too big to fail'. And yet in September of this year, that's exactly what happened.
After attempts at a business rescue deal failed, the company's collapse triggered the biggest ever peacetime repatriation – as authorities scrambled to find ways to bring more than 150,000 stranded British holidaymakers home. Around the world, some 600,000 travelers, including many Americans, were affected by the liquidation.
So what went wrong? How could a company with such an impressive history and pedigree let things get so bad in the first place? Tim Jeans, formerly the managing director of low-cost airline Monarch, explained it quite eloquently. He believes Thomas cook was trying to operate with "an analog business model in a digital world".
Aside from a lack of their own tangible assets, increasing pressure from new low-cost airlines like EasyJet, and customers abandoning traditional travel agencies in favor of their new online competitors, Brexit and unusually warm weather in the UK all played a role in finally bringing the giant down.
#4 What can SME's learn from their mistakes?
In a world of rapid innovation, get proactive rather than reactive.
Grow your assets slowly and sustainably. Don't break the bank to buy your own premises when there's commercial property for rent at a fraction of the cost. And never forget to keep an eye on the competition!
#5 With climate action high on the agenda, it's time for businesses to step up
Whether it was the devastation wrought by Hurricane Dorian, the raging wildfires in California, Australia, and even the Amazon, or the incredibly moving speech made by a 16-year old (and now Time's 2019 Person of the Year) Greta Thunberg at the UN Climate Change Conference, consumers want governments – and businesses – to do better.
While your average customer might lack the guts of a Greta Thunberg, you can rest assured they want to play their part – and they're doing that with their wallets, through the companies they choose to support, and the ones they choose to boycott.
More than half of international consumers surveyed responded they would boycott companies with unsustainable practices
More than 80% of consumers respect eco-friendly brands
Two-thirds of consumers prefer to buy goods and services from companies whose values align with theirs
This is an unmissable opportunity for businesses – both to grow their profits (as well as their reputation) and to do good for the planet. As anxiety over climate change and the devastation of the natural world continue to intensify, customers are going to gravitate more and more towards brands that are part of the solution. Make sure you're one of them.