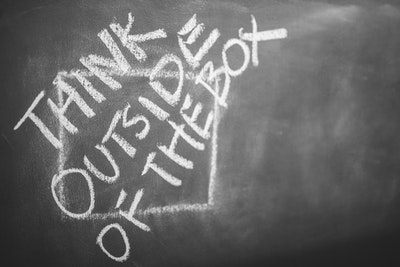 When you're just about done with the rat race and looking to branch out on your own, taking the first step can be hard. It can be made even harder when you're not entirely sure what it is you want your new career to be or where you think it might take you.
If you've got some discernible skills then something like design, writing or accounting is going to work for you but when you are good at a lot of things but nothing you can really translate into what finance experts would regard as a solid career, you might need to think a little outside the box.
This is where we come in; take a look at some of these niche jobs that, while not quite the norm, will certainly provide you with the opportunity to be your own boss.
#1 Clowning Around
Or more specifically, becoming a children's entertainer. Now, bear with us here. It might sound ridiculous but if you have the kind of personality that makes children laugh and can pick up an added extra skill, such as magic or making balloon animals you can charge a pretty good rate. Even if you work part-time a day's work can provide you with a decent salary.
The drawbacks are that you mainly work weekends and have to cram as many parties in as possible but just think how happy you'll be making the children, their parents and your bank manager.
#2 Debt Collection
At the other end of the scale, there is the option of running a debt collection business. It's possibly not the easiest of jobs but if someone has to do it, why shouldn't it be you? Collectors can command a decent salary, often a percentage of the size of the debt they're collecting if not the whole value, if they buy the whole debt first.
This career will probably require a little research first into the legal aspects of the work, with laws differing from state-to-state. Using a tool such as Cornerstone Support State Licensing Map will help to iron out the rules and regulations.
#3 Gardener
While not exactly niche, the beauty of this job is that anyone with a good working knowledge of plants and who is reasonably fit and healthy can find an angle to this kind of work. It is perhaps one of the more flexible roles in terms of hours and you don't have to just offer traditional gardening services.
Perhaps you'll tend to houseplants and gardens while the owners are away or bring your green fingers into the office to care for corporate green spaces. If you have a good eye for design you might even put your name in the hat to design a green atrium.
Whatever your skills, with a little creative thinking you'll be able to find a niche opportunity to bring out the best in what makes you, you. Whether you work with people or plants, getting out of the rat race is a bold, brilliant step to take so plan today.
What kind of niche jobs are you thinking about doing?