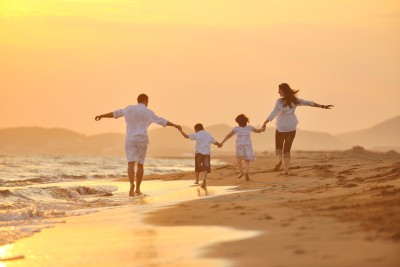 While most people understand that taking a vacation is an experience that's likely going to cost them a pretty penny, this doesn't mean that you have to spend a fortune in order to have a good time when you travel.
In fact, there are plenty of ways that you can save money here and there that you might not even notice or feel like you're sacrificing for.
To show you just what these ideas are, here are three ways to save money on the daily expenses during your vacation.
#1 Make Lunch Your Biggest Meal
For most people, the largest expense that they pay for on a daily basis while traveling is food. Depending on where you're going and how you feel about getting certain foods, you might have quite a bit of money set aside for your food budget.
To help you cut these costs down without feeling like you're not able to experience the cultural cuisine you imagined, Elissa Leibowitz Poma, a contributor to Smarter Travel, recommends that you make lunch your biggest meal rather than dinner.
While many people think of dinner as they're the largest and most extravagant meal, dinner pricing at restaurants is often much higher than lunch prices. So if you're able to make lunch the meal that you look forward to and even splurge a bit on, you could find yourself saving a lot of money in the process.
#2 Avoid Drinking Too Much Alcohol
Another large daily expense that people incur when traveling is that of alcohol. For many people, taking a trip or being on vacation is a great excuse to indulge in a little more wine, beer, or cocktails than they normally would. However, this also means spending a lot more money on these things than is typical.
One thing you can do that will help save costs while still allowing you to indulge a bit, according to Robin Shreeves, a contributor to MNN.com, is to purchase a bottle at your meal rather than paying per glass.
Especially if you're splitting the bottle with the table—which you should do in order to keep yourself from getting too intoxicated—your costs could decrease dramatically.
#3 Take Public Transit
Making your way around the city or country you're visiting can also get pretty expensive if you're not careful. Even just taking a taxi from one end of the city to another could put a big dent in your daily travel budget.
If you're visiting somewhere that has public transit, Michael Lewis, a contributor to Money Crashers, recommends that you take advantage of it. And to save even more money, try to walk as much as you can.
If you're wanting to tighten your daily expenses for your next trip, consider using the tips mentioned above to help you find some ways to do just that.
What are you doing to cut down expenses on vacation?