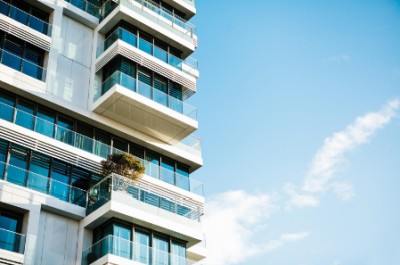 Wealthy people know the secret to grow their wealth further: investing in real estate. But buying a multifamily home investment isn't just for the rich. With the right tips, anyone can benefit from buying a multifamily property.
When you buy a multifamily property, you're opening yourself up to new avenues of income. You can rent out all the units, or all but the one you live in if you want to keep a close eye on your property. Real estate is one of the best investments anyone can make, so it's sure to pay off.
Not sure how to get started with buying a multifamily home? Let's demystify the process. Keep reading to learn what you'll need to know to get started!
#1 Consider the Size
Before you start looking, it's good to get an idea of the size of the property you're interested in buying. That way, you can easily narrow the list down as you search.
Bigger is often better, but it also depends on your budget. You don't want to stretch yourself too far with an investment that you can't really afford.
"Small" buildings tend to have less than five units, while "large" ones have five or more. You'll make money faster with a large building, but the profits from a small property can also be turned into big profits over time.
If you buy a small property, you'll pay less up front, and you'll need to budget less for maintenance. For a large property, you'll need to pay more to get it, and have more cash flow to maintain it.
The size might also depend on the location. For example, if you're in an area where rentals are booming, you might want a large property since you'll know you can fill it easily.
#2 Location, Location, Location
That brings us to our next step: choose based on location.
If you plan to live in the property, you'll definitely need to choose a place where you want to live. However, you also need to make sure it's in an area where you can find enough renters.
Try to target the most desirable neighborhoods in the area. Even better, look for the neighborhoods that are just now starting to become desirable. In these cutting-edge locations, you can often buy the building cheaply, while still commanding a decent rental price.
If you're not sure about an area, start by looking it up online. What businesses are there? What do the local news stories from the area report?
Once you have a few locations in mind where you might want to invest, visit them in person. Make sure to visit at various times of the day or night, so you can really get a feel for the area.
After you've visited a few neighborhoods, you should be able to pick the one to focus on.
#3 Find the Property
Now, you'll need to find the property to invest in.
Some investors also buy land and build new multifamily homes on it. However, this often takes a lot more money and time up front. If you're new to investing, you'll probably want to stick to existing structures.
Still, the building may need some updates before it's ready for renting out. Make sure to take the time to make the space safe and desirable for residents. Otherwise, you could find yourself struggling later.
You'll look for properties at the same time as you do the next couple of steps. Create a list of possibilities, but don't get your heart set on one just yet. The property you can buy will depend on the financing you can get. Read more here about how to find multifamily properties for sale.
#4 Secure Financing
Since you probably don't yet have the money to buy a property outright, you'll need to find a lender.
You can use your list of potential properties (or at least neighborhoods) to set your budget. Make sure to compare rates and terms for a few different lenders to find the best one for your needs.
Also, it's ideal to work with a lender that has a great customer service department. That way, you can always contact them if you're having any trouble.
Make sure to check what the application process will be like before you start. The better prepared you are with all the right documents, the faster everything will be.
Also, consider the possibility of a rehab loan. These loans will help you get the funds to renovate the property you buy.
Wait until you get the pre-approval letter from the lender to make an offer on the property that best fits your budget and goals.
#5 Choose an Agent or Go It Alone
If you've never bought a multifamily property before, it's usually best to start working with a real estate agent after you've gotten approval for the loan.
Agents have the best knowledge of certain areas, and the multifamily properties available in them. They can open up new investment properties that you can't find on your own.
They'll also make it easier to get tenants by helping with listing and showing the property.
#6 Buy Your Property
Ideally, you'll be able to check out a property in person before you invest in it. But if you have an agent who you trust, you might also end up making your offer and buying sight-unseen.
As you choose the property you'll buy, consider a few factors. What condition is it in, and will you need to do renovations? Are there people living in it already? What's the average rent in the neighborhood?
After making your choice and buying the property, all you need to do is to keep it filled with tenants — and make them happy to stay for a while. Setting appropriate rent and keeping the property nicely maintained will help. Don't forget to get property insurance, too.
Ready to Try Buying a Multifamily Home?
After buying a multifamily home for the first time, you'll feel much more comfortable doing the process again. That's why many investors actually invest in lots of different properties over time. But you have to start somewhere!
These tips will get you off to a great start. Looking for more ways to secure your financial future? Don't miss this post!