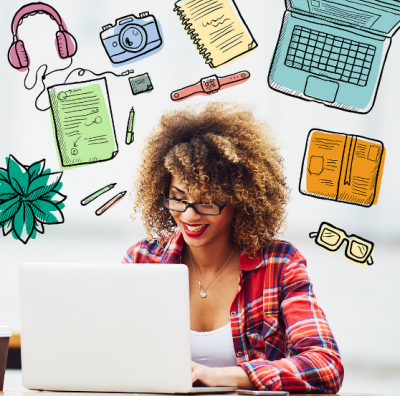 The old saying goes that if you choose a job you love, you'll never have to work a day in your life. Like a lot of old sayings, it's deeply rooted in truth.
While a lot of people make the mistake of choosing a job based on the pay, the prestige or the power, there's no greater motivator than job satisfaction.
Besides, there are numerous ways to turn hobbies, skills, interests, and things that you're passionate about into a lucrative career. If you're slaving away in a job you hate, it might be worth considering turning these widely held passions into enjoyable professions.
Sports
If you're a sports nut who's never happier than when they're active and testing you to your physical limits, there are many ways you can make a living from this passion, even if the dream of becoming a professional athlete is far behind you.
If you have a passion for fitness but also know and care a great deal about nutrition and lifestyle coaching then a career as a personal trainer is for you. If you're more at home on the slopes then ski instructor courses may be the way to go.
Both of these careers are relatively easy to get into at entry level and have opportunities for both progression and expansion and even the opportunity to own your own business when you have experience and a sizeable client base.
Blogging and Vlogging
We all have opinions, thoughts, and reflections but some are eloquent and articulate enough to spin them into solid gold content. Unfortunately, few people realize that turning a blogging or vlogging passion into a career.
Like any career worth having, it requires a whole lot of hard work, determination, and perseverance but it can be done.
These careers begin life on the side of your day job as your blog or vlog away and build your following by sharing links to your content with like-minded people on social media.
Over time you'll be able to monetize your blog or YouTube page with advertising as your following grows.
If you really can't stand your day job, making a go of it in the fast-paced and frantic world of a freelance writer is a great way to hone your skills and gain an understanding of content strategy as you work on your blog.
Art
The artistically inclined need not choose between forsaking their talents or scraping a living together as a starving artist.
There are lots of online outlets that allow artistic talents to showcase their skills and sell their wares without the prohibitively expensive overheads incurred by gallery space.
Etsy is by far the best known although its search algorithms make it tricky for newcomers to get noticed (unless you have over 100 pieces to sell).
Newer artists tend to have better luck with Shopify and you can find a side by side comparison between the two here. Of course, if you're able to manage it you can always sell on both. In fact, if you already have an inventory on Etsy it's easy to export it into a CSV file which can then be imported to Shopify.
However you choose to transform your passion into a profession, there's really no excuse for wasting away in a dead end job.