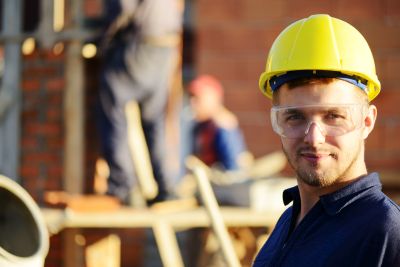 Getting injured in a workplace accident is unfortunate. While the victim may have to bear immense physical pain and trauma, they can also be disabled for life.
This is a serious situation as you may end up losing your job and financial support for a lifetime.
Fortunately, the worker compensation law acts as a savior for such victims and gets them the compensation they rightfully deserve.
But it is important to file a claim first and also take some relevant steps to ensure that it is not denied.
At the same time, you must know about the common reasons why such claims are denied so that you can sideline them completely.
Here is a list for you.
Missed deadlines
Receiving workers' compensation benefits requires strict adherence to deadlines. Ideally, the injury or illness is to be reported to the employer right away.
The next step would be to file a claim with the relevant state agency. States set different time limits for workplace injury victims to report injuries and file claims. If you miss these deadlines, you can expect denial for your claim.
In some states, however, you will not be penalized for missing the deadline for giving a written report to the employer as long as they knew about the accident. Still, you have to file your claim on time.
A dispute about the injury is work-related
Another instance when you may face denial is when there is a dispute about the injury being work-related. The employer may believe that you were not working when the accident took place.
Alternatively, they may say that the accident was caused by your misconduct or that your current medical condition is not caused by workplace accidents or exposure.
In such cases, you will have to provide solid evidence to support your claim. First things first, you will require witness accounts to testify about the accident.
If you are looking for permanent total disability benefits, you will need medical evidence to make your case strong enough. You may also need to go through an independent medical examination to prove your claim.
Your condition does not meet state guidelines
There are some state-wise restrictions on workers' compensation claims for cumulative trauma or psychological conditions.
In fact, some states rule out the benefits of the illnesses resulting from long-term emotional stress.
The claim will also not be approved if the injuries do not seem to be severe enough to meet the criteria for a workers' compensation claim. After all, you cannot expect to receive compensation for trivial reasons.
You file the claim after leaving the job
Another reason why you may face denial is when you file the claim after leaving the job with that employer. The insurers would also deny the claim if the employee is fired, laid-off, or quits the job.
However, there could be some exceptions to this situation. If you reported the injury while still working with the employer, were injured during the notice period, or were fired because you reported the injury, you can still file after leaving the job. You may even get the compensation if you have a good lawyer representing you.
Denial does not mean that you should lose heart because victims often get approval if they appeal. An experienced workers' compensation attorney can fight it out for you and get you the compensation you rightfully deserve.