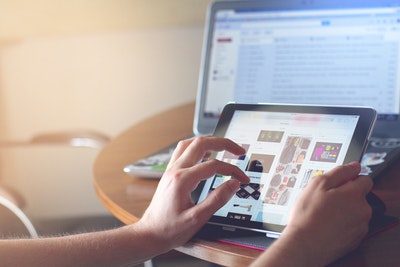 We have stepped into the digital world, and seeing how it will perform in the near future; online security has never been this important. Today every company is data-driven, and all the data are kept on online platforms. This makes cybersecurity your priority.
People have spent most of their years in the last decade looking for a security network that can offer them the much-required security.
In the journey to find a secure network, they have come across digital certificates.
What Are Digital Certificates?
Digital Certificates are electronic passwords that help the person or the organization communicate or transfer data over the internet using public key infrastructure (PKI). This is the reason why Digital certificates are also known as public certificates or identity certificates.
Digital certificates allow the user to use a portal to share confidential data and documents. This technology can be used for eCommerce and internet-based data communications.
As time passes, the number of online businesses is increasing. That means there is a market for the security industry. If you can provide a faster and much cheaper communication network, people will spend more time connected to the internet, interacting with people and other companies.
When the concept of the internet was coined, the network's security was the last thing that would have come to mind. It was more of an open-source network for communication with other people. However, criminals were able to exploit the vulnerabilities of the internet for their fraudulent gains.
Since then, it has become important for businesses to secure connection while going on with their businesses.
5 Benefits Of Digital Certificates
How can digital certificates be beneficial to us? Well, to understand this, let's go through the features.
#1 Security
Digital certificates are one of the most practical ways in which you can secure your corporate data. It not only helps you provide data security but also helps you with certificate lifestyle automation. This means you get notification about the digital certificates' health.
With the digital certificate in place, you can encrypt all your internal and external data. This way, you will be able to restrict any external activities. The best way to understand how digital certificates work will be SSL Security.
SSL security helps to encrypt the communication between the web servers and the web browser. This ensures that your online brewing is safe and secure.
#2 Scalability
The best part of digital certificates is that it is the same for all size businesses. The kind of encryption you will get on the large scale business will be the same for the small scale businesses. You need a certificate management system to manage all the certificates. The scalability of the digital certificates can be under the fact that it can secure BYOD devices. With the digital certificates at your disposal, you just a few clicks away from ensuring a secure network for your company.
#3 Reliability
You might be thinking, where these digital certificates come from and how they are reliable and trustable. There is an institution called Public Trusted Certificate Authorities that handles all the digital certificates. These certificates cannot be given to just anyone. There is a process to ensure that the certificate goes to the most deserved person.
#4 Authenticity
When most of the email and website can be faked, digital certificates ensure that your messages reach the intended recipients in today's day. At the same time, SSL security encrypts your website to restrict any external fraudulent activity.
#5 Public Trust
The public trusts us by seeing our infrastructure and the layer of securities that we provide them. If you want to gain trust from your clients without asking them to do so, then this might be the best way. The encryption of your company's website and adding a digital signature on all your documents might help you to projectile a positive image in front of your clients.
Investing in cybersecurity methods shows that you care about the privacy of your clients. Cultivating trust in all kinds of business is the very first step for a sustainable business. And by adding digital certificates, you can easily gain trust from your clients.
Conclusion
We hope this short list of digital certificates' benefits has enlightened you about digital certificates' positive aspects. If you want to learn more about the digital certificates and certificate management system, let us know in the comment section below.