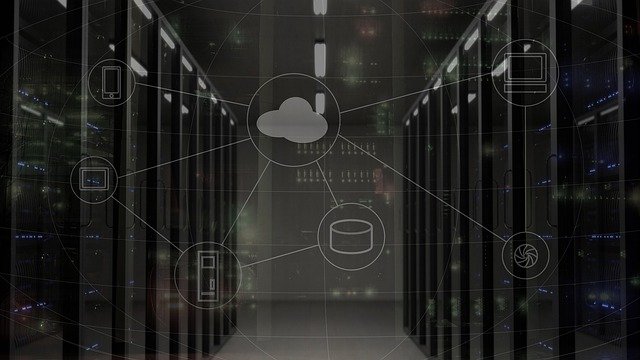 Software as a Service (SaaS) has become a multibillion-dollar industry, thanks to the rise in demand for cloud services. In 2021, the global market value of the SaaS industry reached $152 billion. By 2023, experts anticipate that this number will exceed $208 billion. Cloud services offer numerous advantages over more conventional forms of data storage.
Particularly for startups and other small enterprises, cloud computing has been a game-changer. With cloud services, you can forget about the hassle of managing and organizing your company's data on your own and instead focus on other vital aspects.
To give you a better idea, we have put together a list of vital benefits for small businesses and why they should invest in cloud services:
1. Cost Reduction
If you place a high premium on owning your data and applications, you may view the monthly cloud services fee as a considerable drawback. But are you familiar with the whole expense of purchasing, installing, and maintaining your servers? What about the spaces where they are housed and the staff required to keep them running 24 hours a day, seven days a week?
There is a cost associated with every piece of gear, from the cables to the air conditioner. The licenses, upgrades, and software all cost money. Considering all these expenses for establishing data housing facilities and running various software applications, it is more cost-effective to opt for cloud services.
The best part is that cloud service prices are gradually becoming more affordable over time. You can easily acquire cloud solutions on a budget, especially if you connect with an authorized NetSuite Reseller.
2. Security
Concerns about data loss or theft prevent many businesses from moving their operations into the cloud. Business owners assume that if they can access data remotely, what will stop a sophisticated cybercriminal from doing the same? Well, actually, quite a bit.
In contrast to a traditional in-house system, a cloud host's primary responsibility is to monitor and ensure security, ultimately making this model substantially more efficient. However, you do need to look into your cloud service provider capabilities to maintain security.
While most companies try to avoid thinking about the prospect of theft from within, the truth is that company workers commit the vast majority of data thefts. That is why it is often safest to store sensitive data offsite. If it all seems abstract, let's look at some numbers.
According to a well-documented study, migrating to the cloud improved security for 94% and simplified compliance with government regulations for 91% of businesses. A key reason is data encryption. Data encryption is the backbone of this fortified security system during transmission over networks and when stored in databases.
Data encryption makes it more difficult for hackers and other unauthorized parties to access private information. Moreover, when it comes to the safety of your data in the cloud, most providers offer customizable protection levels based on the number of users.
3. Scalability
Businesses with ever-changing needs can benefit big time from the flexibility and scalability of cloud computing services. Since cloud providers can scale up or down in response to customer needs, you will not have to shell out extra money for unnecessary augmentations.
As a result, you can keep your IT infrastructure entirely under your control, which might give you a significant advantage over the competition. In addition, cloud services release you from the burden of managing your company's IT infrastructure, allowing you to narrow down your focus on running your business.
4. Mobility
With more than 2.6 billion smartphones in use today, cloud computing is a convenient way to keep all the stakeholders in the loop at all times via smartphones and other mobile devices.
Workers who are constantly on the go or live far from the main office can utilize this option to communicate with clients and colleagues. If you have salespeople on the road, freelancers, or people working from home, the cloud is a great way to ensure they always have access to the data they need without disturbing their work-life balance.
As a result, it should come as no surprise that a business that values employees' happiness is 24% more inclined to increase its cloud footprint.
5. Disaster Recovery
Control in product and service delivery and customer engagement is integral to any successful organization. Regardless of how well your company manages its internal operations, certain factors will always be outside your control.
You lose time, money, and credibility all at once when your services go down. Considering today's competitive market, even a little bit of breakdown could lead to a negative impact on your business. Even if you cannot stop or predict the calamities that could hurt your business, you can at least try to get back on your feet as quickly as possible.
That is where cloud services can come to your rescue. Not long ago, significant data recovery was more of a pipe dream than a practical investment for most small firms. However, this is starting to change as more and more small businesses turn to cloud computing.
The rapid data recovery cloud services are helpful in various crises, including natural catastrophes and power outages. More than 20% of cloud users say they can recover from a disaster in less than four hours or less, whereas just 9% of non-cloud users can make the same claim.
 6. Analytics
Analysis, the strategic and statistical breakdown of your business activities, is essential to any successful enterprise. When looking for information, nothing beats data that has been accurately arranged and examined.
Most firms can benefit from cloud analytics since it allows for scalable data storage, processing, and use in response to ever-evolving market conditions.
7. Better Collaboration
It is much easier for groups to work together effectively when members can view, revise, and distribute documents conveniently. Workflow and file-sharing applications hosted in the cloud allow teams to make real-time changes and provide complete transparency in all discussions.
Some cloud-based platforms also offer collaborative social spaces, which can be very useful for bringing together dispersed teams.
Conclusion
Cloud computing is becoming increasingly important in all sizes of businesses. As a result, this levels the playing field and removes obstacles to small enterprises' entrance into the market. If you own a small business and have been on the fence about whether or not to invest in cloud services, reading this post would have surely given you much-needed clarity.
Outsourcing to a SaaS company can improve ROI and ensure fluidity, flexibility, and collaboration. Small and medium-sized businesses can grow exponentially without the burden of expensive infrastructure costs to maintain data and ensure security.