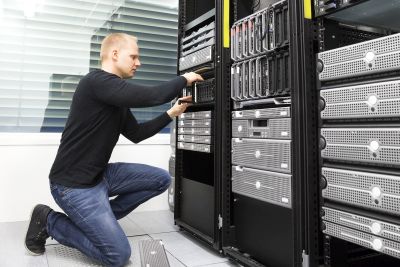 In today's world, an inseparable link has developed between business and technology. With the evolution of IT services, organizations have become capable of providing more efficient services to customers or clients. And this is where ITIL 4 comes into the picture.
ITIL stands for Information Technology Infrastructure Library. ITIL is a part of the IT service management (ITSM) that is used by some of the most notable organizations like IBM, HSBC, and NASA. An ITIL 4 Foundation Certification comprises of teaching you it's various levels and modules, ranging from service strategies to constant improvement.
What exactly is ITIL?
ITIL is a framework that is used to produce and develop various IT services. By using ITIL, different organizations are able to manage risks, develop customer relations, establish profitable practices, and strengthen a steady IT environment. The main aim of ITIL is to increase efficiency and to achieve success in the field of business.
ITIL was developed in the late 1980s by Government Information Technology Infrastructure Management (GITIM). ITIL is now owned by an organization known as AXELOS. In 2019, AXELOS released ITIL version 4. You can get an ITIL 4 Foundation Training and become certified easily.
ITIL 4 comprises of two key components. They are:
ITIL service value system
Four dimensions model
The four dimensions of ITIL are also known as the 4 Ps of ITIL. They are – people, products, partners, and processes. Let us have a look at the four dimensions of ITIL in detail.
The four dimensions
The latest version of ITIL introduces four dimensions that are very important for an organization and its stakeholders. All four dimensions are interdependent on each other. The four dimensions are classified as:
Organizations and people
The most important aspect of an organization is its people. In today's world of developed technology and machinery, people are still essential in service management. In an organization, people from different cultural and social backgrounds are present. They bring a variety of skills, culture, and competencies with them without which an organization cannot survive.
Information and technology
In recent days, when most of the organizations are completely dependent on technology, data has become one of the key aspects. Organizations have now understood the importance of managing the lifecycle of information from creation to storage of data such that the efficiency is improved and the risks are managed.
Partners and suppliers
Partners and suppliers play a very significant role in the success of an organization. The relationship between an organization and its partners and suppliers is completely dependent upon the needs and requirements of an organization.
One of the most useful frameworks for managing the relationship between an organization and its partners is SIAM (Service Integration and Management). This framework consists of an integrator that is used to approve coordinated processes to manage multiple partners and suppliers.
Value streams and processes
The value streams and processes deal with the working of different parts of an organization in a coordinated and integrated manner. An operating model is made and all the activities take place according to that model. Some of the key concepts of the operating model are workflows, activities, controls, and procedures required to achieve the goals.
The value stream of an organization is a series of activities undertaken by an organization to manufacture and deliver its products and services. A process is a sequence of interdependent actions that are taken by the organization to convert the input into the desired output.
Factors affecting the dimensions of ITIL 4
The dimensions of ITIL 4 are affected by six environmental factors, together known as PESTEL. The six factors affecting the dimensions are political, economic, social, technological, legal, and environmental. Let us have a look at those factors.
Political
Any change in the authoritative committee of the organization or any change in the leadership of the area, where the organization exists, directly affects the services of the organization.
Economical
Any alteration in the economic conditions can cause different effects on an organization.
Social
People's choices change with time. Social changes such as changes in the stakeholder base with time affect the approach of an organization.
Technological
The most important factor affecting an organization is technological factors such as artificial intelligence, big data, continuous delivery, cryptocurrencies, etc. With the change in technology, the working process of a business also changes.
Legal
There are several legal and regulatory frameworks that affect the working of an organization.
Environmental
Environmental factors such as climate change have a great impact on the services and goods offered by an organization. Customers also prefer those organizations that respect the environmental conditions.
What are the ways in which ITIL certification can help a business?
A large number of factors come into play in an organization on a daily basis. IT service management is concerned with integrating these factors such that the organization does not strive for survival.
ITIL is one of the most important IT management services that is applied by an organization to identify the requirements in running a business, come up with the solutions, and maintain the services such that the clients are satisfied. ITIL helps an organization to prevent the wastage of time and money and also improves the quality of the products.