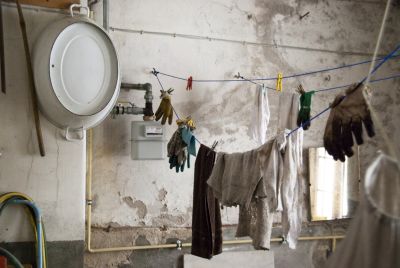 Adding space and creating your dream home in Canada or the US has never been easier, especially if you have a basement.
Though the basement is oftentimes used as storage space or as the laundry room, you have a lot of potential to make it something greater.
Here are some tips and basement renovation trends to consider:
1. Open Concept
For the past couple of years, open-concept spaces have been all the rage. From open-concept kitchens, and living and dining rooms to opening up the layout of the basement, having fewer walls and more room to see means a lot more freedom.
Depending on the size and layout of the basement, you can remove walls to increase the square footage. From there, whatever you plan to do with the basement because of a lot easier.
2. Expansion
Depending on the size of your family and whether you want to grow, somewhere like this basement finishing provo based company is the perfect choice if you're looking to add more space without adding on anything new. They can totally transform your basement without any major structural changes, giving you more usable space for living.
Not only does finishing the basement save money, but you can choose how you wish to expand. For example, you might make a playroom for the kids, a yoga studio, an office, another bathroom, or whatever else could benefit a growing family.
3. Guest Room
If you oftentimes find yourself entertaining groups of people but cannot offer up space for them to stay the night, it might be time to change a part of the basement into a guest suite.
Many basement renovations taking place in Canadian cities like Ottawa, Toronto, and Vancouver have been the creation of guest rooms in the basement. Part of this is the growing home-stay movement brought on by sites like Airbnb. But your in-laws could always stay the night, too.
4. Entertainment Zone
These days, you don't have to go to the movie theater. You can watch cinematic hits at home. Better yet, if you thoroughly enjoy the big screen and volume on high, then you should consider transforming your basement into a movie theater.
You can get the smart TV, projector, popcorn stand, surround sound speakers, ambient lighting, and super comfy chairs, too.
5. Quiet Retreat
Sometimes, the basement is a wonderful hideaway.
People who need more private space oftentimes convert their basement into a man cave, workout space, yoga or meditation nook, a library, an office, or even a bar. You can soundproof the walls and make a rehearsal studio or practice guitar until the wee hours of the morning.
These are just 5 of the current basement renovation trends. You can find plenty more! Simply use your imagination and think about what kind of space you need in your home to make it even more comfortable. The possibilities are boundless!