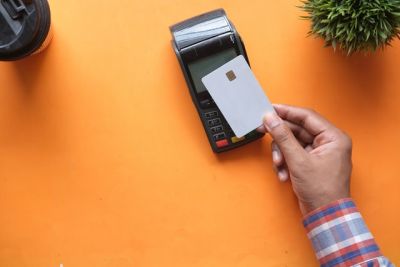 Keeping up with the technological aspects of running your retail business is a foundational step to success in today's marketplace.
As such, it is essential to know the right tools to invest in and propel your retail store to the next level.
Here are seven essential tech tools for retailers.
1. Payment processing systems
Whether you run a brick-and-mortar or online retail store, you should ease the payment process for your customers. With industry pacesetters such as Amazon already introducing cashier-less stores, you will benefit by having your store's digital point of sale system integrated with a credit card scanner.
For your eCommerce store, you should ensure your payment processing systems are built on anti-fraud frameworks to make it safer for your clients to transact with you.
2. Inventory management software
Avoid the frustrations of last-minute rushes to order products after they have run out of stock by automating your inventory control.
Inventory management software will offer you invaluable insights on your merchandise, allowing you to make better business decisions to improve your profit margins. For example, in a physical store, this data can be used to determine how to set up your retail floor plan to earn more.
3. Data collection and analytics tools
We are in the big-data age, and as a retailer, you must be invested in collecting valuable data from your customers, analyzing them, and using them for better decision making.
This should not be limited to e-commerce stores that have access to lots of data collection and analytics tools, as you can also collect data from your walk-in clients using in-store analytics solutions.
Consequently, you will understand your customer needs better, know your peak shopping hours, and most popular product categories, among other critical information.
4. Delivery management software
Your delivery speeds significantly affect customer satisfaction, and by improving how fast your products get to the intended destination, you will attain a competitive advantage.
The best way to guarantee this is by investing in delivery management software to better manage your order fulfillment and logistics.
5. Workforce management software
Manage your personnel better using workforce management software to keep track of all those vital human resource aspects. These systems will provide you with an accurate record of your teams and their performance while allowing you to track projects effortlessly.
You will also easily plan your calendar and employee shifts as you keep up with your payroll management.
6. Accounting software
Keep your finances in order by using accounting software to monitor your store's cash flow and accounts.
The enhanced reliability, in-depth financial reporting, and improved collaboration guaranteed by using these systems will make your daily operations a breeze.
7. Customer relationship management system
Manage your client interactions and communications with ease using a customer relationship management system.
You will love the 360-degree view of your customers offered through the detailed analytics and guaranteed better customer services as you will effortlessly maintain a centralized database of information.
Endnote
Leverage retail technology by investing in these tools to help improve your daily operations, customer interactions, and overall store management for enhanced competitiveness.