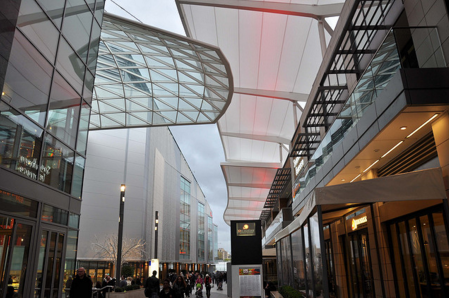 The idea of buying and running a small shopping center might seem appealing. If you find a building in an excellent location, it could become a lucrative business concept.
Making your money is easy because you charge other companies to rent your units. That means you shouldn't have to worry too much about turnover. If your units are filled with bustling shops, you should make a fortune.
However, as many people would soon realize, there are many hidden costs involved. So, make sure you assess the information on this page before rushing ahead.
You have to understand these expenses before you can create an accurate budget for your business plan.  I've recently researched this myself and below are just of th
Shopping Center Insurance Costs
As you can probably imagine, insurance companies rub their hands together when a new shopping center comes to town.
You'll need to purchase many different policies that protect your business, and the public from any mishaps. You're going to require liability insurance at the very least.
However, you'll also need cover against criminal damage and other issues. Make sure you don't overlook anything important by contacting insurance firms via the telephone.
Explain your situation and they should come up with tailored packages to meet your needs.
Maintenance Costs
The average shopping center requires more maintenance than most people think. Not only are you responsible for the corridors, but you're also the landlord.
That means you have to handle any issues that arise inside tenant's shops too. For that reason, sensible people will build relationships with a network of trade specialists.
That way, you can call an expert to solve any problem whenever it might happen. Maybe you'll need lift maintenance and servicing by Hin Chong or another reputable company?
It's wise to make all your contacts as soon as possible so you can better judge the expense involved.  
On top of that I've found that having a small team of people you can call on when situations do arise will help you deal with issues faster and keep tenants much happier.
Initial Marketing Costs
You shouldn't have to do much marketing when your units are filled with successful businesses. However, you might have to promote your shopping center during the early days.
People aren't going to rent your shop spaces if they don't know they exist.
So, it's sensible to place some ads in local newspapers and online. You could even launch a website or target new business owners through social media. Both of those ideas should make sure your opportunity is put in front of the right people.
Side Note: One way to get the word out about your shopping center is to get you tenants businesses to promote it for you thus saving you the cost.
Security Costs
There is no getting away from the fact that your shopping center will become a target for criminals.
So, you'll have to pay a security expert a lot of money. Make sure they install high-quality CCTV from MicroSwift CCTV or another top brand. That way, you should capture any crime on tape. That will be enough to ensure your insurance company always pays compensation.
Should You Start Your Own Shopping Center?
As you can see from that info, it's possible to make a killing with a small shopping center. You just have to understand all the costs so you can budget accordingly.
If you think you can make the venture successful after reading this post, we believe you should go right ahead. It's a nice business model that doesn't require too much hard work on your part.
So, it's better than most of the other concepts you might like to try this year.  Are you consider the idea of starting your own shopping center?  Share your thoughts and comments below.