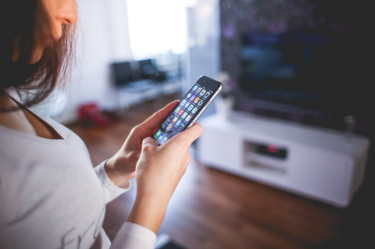 Now that every business is going digital, there are more opportunities than ever to save on costs. Even businesses in retail are slowly winding down the physical premises and moving online.
It's an inexorable process that will lead to physical stores serving a niche market. And they'll be priced higher than their digital counterparts.
For businesses in general, going mobile and saving on costs is proving to be a competitive advantage. There simply isn't the need any longer to pay for all the traditional overheads businesses used to pay for.
These can be shuffled out of the business equation. You can reduce your costs, allowing you to deliver your services cheaper than your competitors.
#1 Cloud Computing
The constituents of mobile businesses are widely dispersed. Businesses may have operations in the field, in a cluster of offices, homes or at a factory. Or perhaps all of the above.
But what is it that binds all these business locations together? One mode to bring everybody together is to use a cloud platform. Cloud computing offers ease of use and flexibility that traditional computer systems do not allow. It should come as no surprise that cloud computing as an industry has taken off in recent years.
Goldman Sachs has estimated that the size of the cloud computing market has increased six-fold since 2008. And they predict that it will continue to grow at an annual rate of 30 percent per year until at least 2020.
The reasons for this are simple. For businesses that are mobile, cloud computing services allow for seamless integration of activities. For example, there may be a central office site that is connected to employees scattered around the world. A shared cloud platform allows any individual with the right access to share, edit and submit documents online.
This means, in theory, that workers at a business operating through the cloud may never have to visit a physical office. In fact, you may never even need to speak to them. You simply allow shared usage on specific projects and, if no further instruction is required, leave them to it.
Plus there is also an argument that suggests that cloud computing may afford greater levels of collaboration. The level of collaboration may be over and above any level of collaboration that could be achieved sitting next to somebody. That's all thanks to the fact that tools for working online together are so sophisticated.
They may exceed those of direct, face-to-face interaction. As a result, your employees can work faster together, and work together more effectively on documents and projects.
For businesses looking to go mobile, cloud computing reduces overheads. Obviously, with fewer employees at any given office, there's no need to pay rent on extra spaces. Thus, the office can be downsized or even moved to a cheaper location.
Then there is also the benefit for employees. Because they don't have to spend time traveling to work and endure the stress of interacting with others, they may accept lower wages. In fact, thanks to improvements in digital connectivity, the number of people doing freelance work is going up.
Many see it as an alternative to the drudgery of office work and the daily commute. And as a result, workers may accept lower rates of pay and are more motivated to do a good job. Overall, it's a win-win for business.
#2 Mobile Integrated Applications
Let's say that you're running a business from a central office, and have engineers in the field. How would you usually update their tasks? Well, it would probably usually involve updating a worksheet and then making a phone call the relevant engineer.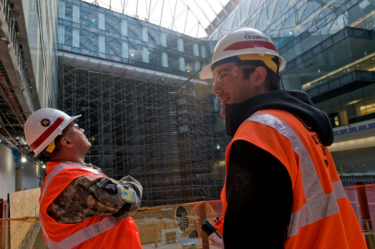 But this is actually a time-consuming process that can be mitigated by mobile technology. There are now software solutions that will automatically update a worker's schedule with a new task. You can also update their timesheet through a single, integrated program.
Integrating all the data that businesses generate has become a challenge for cloud computing. But software solutions that span traditional platform allows businesses to consider their data. By consolidating their data into a single program. they improve their operational efficiency. And when they improve their operation efficiency, they save on costs.
#3 Virtual Offices
Some mobile businesses, especially startups, don't want to pay for offices. When businesses are small, there simply is no need for an expensive office to facilitate operations. However, not having an office can be a disadvantage.
For one, businesses that do not have physical offices appear to be less trustworthy than those with fixed locations. It's not that there's anything wrong with not having an office. In fact, customers might appreciate the lower prices. It's just that a physical office is a vehicle through which businesses can establish legitimacy and trust.
Having an office in the Central Business District (CBD) says to your customers that you're well established. Almost by default, you must have a large portfolio of satisfied customers.
Another reason is that there are certain office functions that aren't easily replicated when going mobile. Things like having a receptionist or having a prestigious address to put on your business cards.
Fortunately, even the services and functions of the office can be outsourced. Setting up CBD virtual offices is now easier than ever. Most companies will have offices in the downtown areas of major cities. You're not renting out space as such, and you probably won't be spending much time in your offices. But they're a place that can boost your business's credence. And you'll get a telephone number in your company name.
Good packages will allow you a certain number of hours each month where you can use physical office space. This is important if you require a meeting room or a boardroom to discuss the direction of the company. But more importantly, you'll have a location from which to base your business without having to incur the full costs. The benefits are large and the potential savings enormous.
#4 Voice Over IP
If you're operating on a mobile basis then you've probably heard of Voice-over-IP or VoIP. VoIP, for those of you that don't know, is a way of circumventing the traditionally high costs of business telephony. Instead of using the existing phone lines to speak to customers and staff, VoIP allows you to use the internet. It's a bit like Skype, in the sense that you get to talk to people and the messages are transferred via your internet data allowance.
As a result, prices are far lower than they would be were you to conduct all your business through a business landline. For businesses that require regular voice communication with customers and staff, the cost savings can be large.
But, more importantly, VoIP can be installed on mobile devices. So even when your employees are away from the office, they can be contacted through a work line. For some companies, like Vonage, this working is encrypted. This makes it hard for hackers to glean sensitive information.
#5 Outsource IT
Cloud computing and outsourcing of IT are closely related. Most IT outsourcing companies will provide you with sort of package that is based on the cloud.
Outsourcing your IT to the third party company, however, has some distinct advantages. For one, if your business is dependent on a particular system, then outsourcing IT can actually mitigate downtime. One factor that plagues businesses with in-house IT is the risk that their systems will fail. And fail they do.
When an in-house solution goes wrong, the problem is often only noticed when the system crashes and becomes inoperable. As a result, business activities are suspended and businesses lose money. Usually, it takes a long time for an engineer to be called out to fix the problem. In the meantime, you're paying high service costs and losing business.
Outsourcing your IT goes some way of eliminating this problem. Rather than waiting until a problem has emerged, many IT companies can actually monitor your systems in real-time. That means they are able to predict when problems might occur and take steps to defuse impending issues. The other benefit is that if something does go wrong, companies will usually have a 24/7 helpdesk. This can keep you updated on the problem day and night and give you a sense of when the problem will be resolved.
Outsourced IT solutions can also help to manage your security more effectively. For instance, a good outsourced IT solution would promote data security. They would do this by ensuring that your company network is partitioned. A partitioned network effectively blocks your network off from external internet traffic. Although your data is being transmitted over the cloud, it's more secure than if it was sitting on an office server.
For one, only employees with a need for access would be allowed to access data. And secondly, if your devices and equipment were physically stolen, your data would remain secure. Since the data are a valuable component, choosing to outsource IT reduces risk and potentially saves money.
What ways are you looking to cut costs in your business?  Share your thoughts and comments below.