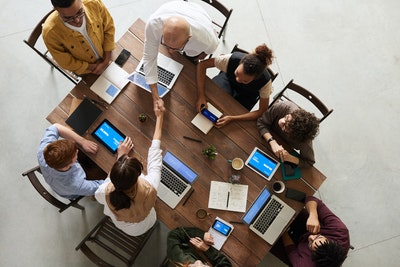 Running a business demands a lot of your time and dedication. Whether you have no staff or 100 employees, the strain on your time is enormous. It can eat into your home life and leave you with no time for yourself.
As you try to juggle all the different departments, you could also see a reduction in your productivity.
This is where outsourcing can help. Instead of hiring more staff, you recruit specialists in areas that will help increase your productivity, your turnover, and your free time. Some specialists can help you across multiple disciplines.
#1 Financial Team
If you are burying your head in accounts every evening, trying to keep on top of your bookkeeping and balancing your accounts, you could hire an independent financial team.
Someone who takes care of all your tax affairs and can help you understand your weekly reports. They can guide you on the best software to use that will help you stay on top of your invoicing.
There are even accountancy programs that allow you to photograph receipts on your smartphone and upload them to your account. This ensures everything is on record as you go.
#2 IT Team
Using an IT service will also help to accelerate your business growth.
Companies such as F1 Networks work to ensure your security is up to date, giving you IT support to keep you running and can help with your cloud management.
Giving you the ability to access a 'virtual office' anywhere you are in the world. This means you can use static times – such as traveling – to work on projects and everything you need will be in place.
#3 Virtual Assistant
A virtual assistant is another way of reducing your costs on full-time staff while increasing your time.
They won't be able to grab you a coffee, but they can manage all of your communications, ensuring you aren't disturbed by emails or calls that don't need your attention.
This service really will free up a lot of the time you spend during the day while working through your messages.
They can reply and respond once you have worked out a template, they will also send you a daily or weekly report, so you are on top of everything that has been going on.
#4 Writer
If you have a big pitch you need to deliver but aren't confident about writing or presenting; then you could work with an independent pitch writer.
This service will help you to win jobs and increase your turnover. They understand sales and how to convince people to invest in you.
You can either use the service to have a pitch or speech written for you to present, or you could ask them to help you with the whole bid process.
This is standard practice but will take a few months of consultancy to ensure they represent the business in precisely the right way. You don't want a pitch that over promises, only for you to under-deliver.
Outsourcing is a great way to strengthen the future of your business.