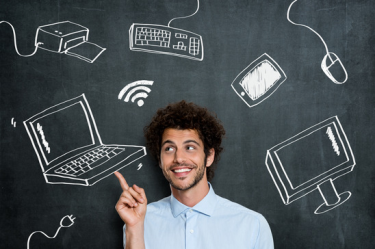 All entrepreneurs will face moments of stagnation from time to time. When this situation befalls you, the important thing is to act quickly.
The good news is that you can drag yourself out of this situation in just three easy steps. That's not to say it won't require a lot of work along the way. Nevertheless, the rewards of getting these elements right will ensure that your business gets back on track quickly.
Here's everything you need to know.
Step #1: Champion Better Communication
Communication is quite literally at the heart of everything you do in business. If you fail to acknowledge this, then you will continue to see stuttered success. Take this element of your operation to the next level, and the rewards will filter throughout.
Hiring a great team of employees is one thing, but ensuring that they are on the same wavelength is another altogether. This is especially crucial when the business is split over several locations. Embracing video conferencing can be a life-changer. Meanwhile, cloud computing also allows for far easier collaboration.
Perhaps more importantly, you need to encourage better communication when dealing with the customer. Consumers deserve a pleasant experience from start to finish. Offering speedy resolutions to their issues will help establish far greater levels of trust. This will encourage customers to become long-term followers, which is huge news for the future of your company.
This is one area my company has been working harder at and what I've found is that if we can improve the how well we communicate between us and our customers the better the experience will be and the more likely we will actually do business with them again.
Step #2: Improve Your Marketing Strategies
Marketing has always played a vital role in business. This is the key to sparking interest from the customer, which will hopefully lead to sales. However, you must remember that consumer trends have changed drastically. Keeping ahead of the patterns is crucial.
Online activities have become hugely influential in recent years. However, the way we interact with the internet has evolved too. Smartphones have made it easier than ever to drag up information. From a business perspective, Android app development could be the answer to your digital marketing needs. Not only does it keep the company relevant, but it also advertises your business directly to their pockets.
Customers react in a far more productive manner when they play a participating role too. Encourage greater interactions with blogs, competitions and other tools. You will not regret it.
Step #3: Change Branding
In business, first impressions count for everything. Quite frankly, ineffective logos and branding could be ruining your hopes of success before you've even had a chance to make an impact.
These elements are crucial to the impact you make. Hiring a designer could make a world of difference to your operations. Moreover, the excitement of a re-brand can freshen things up for your existing customers too. Turn this into an exciting event by holding a special promotions day, and there's no limit to what you can achieve.
A re-brand can also provide your employees with a new energy too. Of course, you don't want to make major changes if things are going well. But if your company is in need of a fresh approach, this could be your ultimate solution.
Side Note:  Once side tip here is to use the same image of your business whether it's a photo of you or a logo of your business.  This will show brand consistency and help people to recognize your business easier.
So what are you doing to give your business a new lease on life?  Feel free to share your thoughts and comments below.