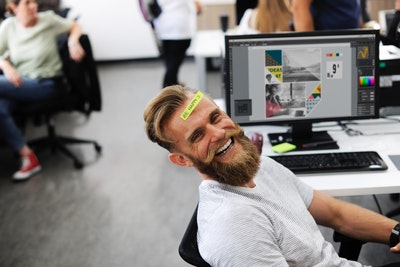 Regardless of which particular industry you operate in, your employees are your biggest asset and treating them well is the key to a happy workforce.
When employees are well-treated and motivated, they are infinitely more productive, so treating your employees well will have a direct impact on your company's performance too.
Although it's not too difficult to show your employees you care, it's something that many businesses overlook. Instead of taking your staff for granted, follow these top tips to cultivate a happy and healthy workforce…
#1 Show your interest in them
Employees may be a major asset for your business, but they can't be treated like cogs in a machine, tools or equipment.
Get to know your employees individually and learn about their career aims, backgrounds, and family life.
Involving significant others in work can be a great way to build a strong team, so consider having family fun days, corporate events and social get-togethers on a regular basis.
#2 Offer career development
While many people are happy in their existing job roles, others may want to enhance their skills and develop their careers further.
If your employees are already motivated to take on more responsibility, give them the opportunity to do so. Organize in-house training and give your employees the time to pursue external certifications too.
As well as showing your employees you care about their career paths, your business will benefit as your staff becomes more knowledgeable and skilled.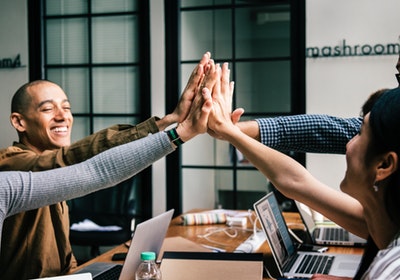 #3 Implement health and safety protocols
A happy workforce depends on your employees staying healthy, so make sure you provide them with a safe working environment.
It's essential that all businesses adhere to health and safety regulations, but you can go a step beyond this and enforce additional safety measures to protect your employees from harm.
While employees will feel valued by your efforts, you can also protect the business by minimizing employee absence and negating the need for anyone to start filing a claim for workplace injury compensation, especially when you ensure your health and safety practices are solid, too.
#4 Give them your support
If employees are in a customer-facing role, there are times when they will need your support in front of customers and patrons.
Many employees behave professionally and enforce company policies, only to be contradicted when a customer complains to a supervisor or manager.
If you expect your employees to enforce the company's policies in the face of customer dissatisfaction, be prepared to back them up when things escalate.
#5 Set realistic goals
Expecting too much from your employees can quickly lead to them becoming disenfranchised and demotivated. Identify realistic targets and give your staff the tools and equipment they need to perform their roles effectively.
If a slow CRM system is reducing efficiency, for example, identify the root cause and resolve it, rather than blaming employees for something which is beyond their control.
While employers always want to get the most out of their staff, showing employees you care doesn't detract from this aim. In fact, by showing employees how much you value them, you'll garner their support, loyalty, and commitment.
What are you doing to show your employees that you care?