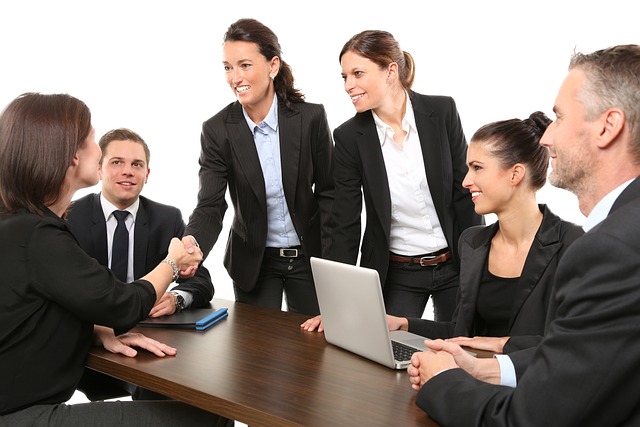 Congratulations you've put in plenty of hard work, sweat, and tears and you have created a successful business and now you are considering selling it for a profit!
Indeed, you could find yourself significantly richer with money to invest in your next project if you make a successful sale.
The good news is you can read all about how to go through the sale process successfully below.
Deciding to sell
The very first step of the process is deciding to sell your business, and it can be a tough one to make! After all, you will have put a great deal of time, effort, and resources into making your business thrive.
However, there are some factors you will need to consider when making this decision. The first is whether you have any plans for your business other than the sale you wish to pursue. If the answer to this question is yes, then it might not be the best idea to sell.
You'll also need to think about whether the timing is right to sell your business. Is your business on the up? If so it will command a better price than one that is seeing lower numbers than it has previously.
Getting a valuation
Once you have decided to sell it's time to get a valuation of your business.  This is an estimate of what your business is worth, that you can take to your broker and potential clients to give them an idea of the ballpark figure you want for a purchase.
It's always best to recruit the help of a professional business appraisal firm here, and not decide on the asking price yourself.
This is because they will have extensive experience in how to value a range of businesses, as well as an in-depth understanding of the current market. Combined these insights mean you can get the best price for your business, but also ensure that this price is competitive.
Additionally, by using an independent-third party estimate you will gain greater credibility with brokers and potential clients because they will know that the numbers aren't falsely inflated to push up the asking price.
Finding a broker
After receiving a valuation it's time to find a broker that can help you sell your business.
You can think of a broker similar real estate agent, it's just they sell businesses rather than properties. Indeed, there are several important advantages to working with a professional business brokerage team.
The first of these is that experts in mergers and acquisitions will be able to maximize the sale price of your business effectively, making sure you get the most money when you sell.
Additionally working with brokers means you have a better chance of keeping the sale of your business quiet, which can be particularly useful if you do not want to impact the number of sales you are making.
Last of all a professional broker will be able to handle all the difficult negotiations involved in the sale of your business for you. Something that means you can sell your business with the minimum amount of stress involved.
Gathering evidence
Once you have a broker in place it's time to gather all the evidence and documentation you will need to sell your business. This can be one of the most complicated and time-consuming tasks connected to selling a business. Especially if you have not kept good records from the get-go.
You will need to gather financial evidence such as your incomings, outgoings, and tax returns for at least the last three years (if possible).
Other documentation you will need to provide includes lists of equipment that comes with your business, sales, and supplier contacts, as well as a manual of business operations.
Securing a buyer
Once you have all the evidence you need to pass on to potential buyers it's time to offer your business for sale. This tends to not be a speedy part of the process and you can expect on average to wait around 6-8 months to find a buyer where the sale successfully goes through.
There are some things you can do to increase your chances of finding a successful buyer though, including dealing with 2-3 potential buyers at once, as at least one if not more are likely to fall through.
Additionally, establishing that any potential buyer qualifies for fiance before you begin the sale process can save you a great deal of time and hassle.
Lastly, be sure to get a non-disclosure (NDA) signed by any ponytail buyer that is investing in buying your business, as you won't want them spreading your secrets around if the sale does not go through.