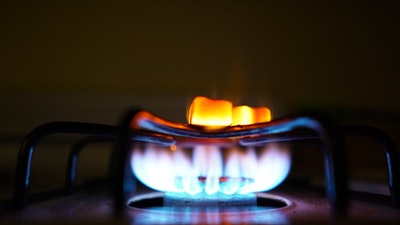 We all know that our planet is undergoing a fair amount of stress at the moment. From fracking to the ice caps melting, to more intense tropical hurricanes throwing themselves at the mainland of America, we all know that if our societies are to survive, we must be more conscious about our wasteful output.
The conscious entrepreneur of today is interested in sustainability, not only because it's ethically correct, but because it's looking more and more profitable daily. You can always drive the free market to yield potential benefit in an area that needs rectifying.
Investing in sustainability then is something worth doing. We're here to list some of the best markets you can become involved with, whether that's by supplying your business interests, investing objectively or trading in a form of commodity, this article should help you:
Biogas
Biogas is a wonderful opportunity to fossil fuel farming and is sustainable through and through. Not only that, but it also solves a problem we're facing.
Methane gas is a gas created by the decomposing of organic matter (why do you think passing wind happens?) This gas can prove toxic to the atmosphere. Instead of letting this happen, celebrated biogas experts have found a way to utilize this gas for a wide array of energy outputs
There are many methods of biogas acquisition. From biogas digesters which allow the natural breakdown of organic matter and channel the gas created to something productive, to all natural fertilizers facilitating healthy and nutritious organic plant sludge, biogas is a much more productive and wholesome method of facilitating energy to your manufacturing output.
This, combined with some of the other methods on this list, can combine into an almost fully sustainable business. You can be sure that more and more firms will be transitioning to this sooner than you might assume.
Solar Panels
Solar panels are of course the face of sustainable energy, but they have otherwise been deemed too expensive by many businesses and individuals alike.
That is no longer the truth. Solar panels are becoming more and more affordable by the day, and they are now featured in many homes and businesses across the nation. Not only that, but they are becoming better able to process a beneficial yield from the sunlight being used, meaning that their coveted nature is only set to grow.
As an investor, you have many opportunities. Both providing and installing solar panels can be a lucrative business even for those who have no interest in financial handling and manipulation. Investing in more startup companies utilizing solar power as an angel investor could serve as a massively profitable venture if you're willing to accept some risk.
Of course, as a regular business leader, installing and making your business as sustainable as possible through this method could reduce your energy overheads to a staggering degree.
More and more countries are taking advantage of renewable energy. For example, Costa Rica recently hit a 100% renewable growth over the course of 300 days. Contributing in your own way as an investor and business person can help you take advantage of this promising new trend in eco-care.