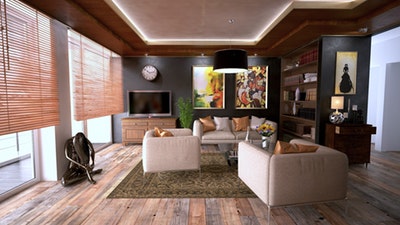 The worst feeling is when you start to feel the pinch in your purse. Suddenly you've found yourself trying to work out how to pay your bills this month and you're worried that you won't be able to afford to go out for your best friend's birthday (again).
Everybody hates that sinking feeling when you check your bank balance and wonder what went wrong. But it doesn't have to be like that anymore. There are so many ways in which you can save money and fast. By making some small and simple changes to your lifestyle you'll be able to save up for those little events that keep popping up.
You don't always realize where your money is going and that's a scary thought. This guide will help you to get on top of your finances and will help you to live a happier and thriftier lifestyle in no time.
#1 Love a Low-Cost Home
Everybody takes pride in their home and it's important to take care of every aspect of it. From your mortgage to home decoration you could be saving a pretty penny on all of them.
Save some money on interior design by giving a makeover to some of your old furniture. It isn't always necessary to buy fresh accessories all the time, so why not add colorful cushions and blankets to an old sofa instead of investing in brand new furnishings all the time.
You could also be saving a huge amount of money on your mortgage. There are companies which will assist you in your mortgage payoff. By paying a little bit more now and again you could save large sums in the long run, so it might be worth checking them out for some top saving tips.
#2 Food and Drink Will Make You Think
How many times have you bought an unnecessary caramel latte on your way to work? Too many. How many times have you bought an afternoon snack to give you a sugar boost whilst you're at work? Every day.
Let's reboot your mindset when it comes to spending money on food and drink. There is an abundance of ways you can save hundreds of pounds each month, by making small and gradual changes.
Go food shopping and plan your meals for the week in advance. Avoid unnecessary food waste and make your meals in big batches. Freeze any leftovers or put them in a portable container and take them to work for your lunch.
Sandwiches and shop-bought lunch snacks are so overpriced, so by bringing in your own food, you'll be making savings without even noticing.
#3 Say No To Extravagant Extras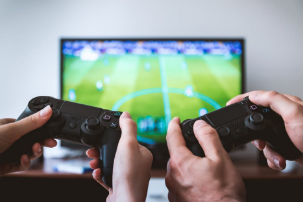 Sometimes people get into habits of indulging in things they don't necessarily need. Can you name anything that you often buy, but don't really need an essential?
Things like magazine subscriptions or television packages can be easily cut-down to save you a lot of money. You could consider making a diary of what you're spending on a monthly basis. You might notice a pattern of what you're spending all your money on.
Assess what you actually use all the time and completely cut out anything that doesn't matter to you anymore. If you no longer want to have movies or sports available on your television, then a quick phone call to the company will cut your next bill down.
Don't get drawn into clever advertising campaigns either. Always step back and assess whether you can justify buying that new game or make-up product. You probably don't need it!
#4 Thrifty and Nifty Travel Tips
We all have to spend a little bit of money on traveling, whether it's to visit family or work every day it's an integral part of our lives. Did you know that you can save over half of your train fare by booking up to twelve weeks in advance? Most train companies now offer this service and it's a great way of saving money if you're planning journeys well in advance. Take advantage of that great deal and make sure you get organized.
You should also consider ditching the buses and trains and start doing more walking or cycling. It's sometimes difficult to commit to that in the winter weather, but your bank account will soon notice the difference!
So start making these instant savings now. Not only will your bank balance be thanking you, but you'll have some extra pounds to spend on the things you really enjoy. Why not set a goal right now? Allow yourself small treat once you've reached it and you'll have the incentive to keep saving and saving!