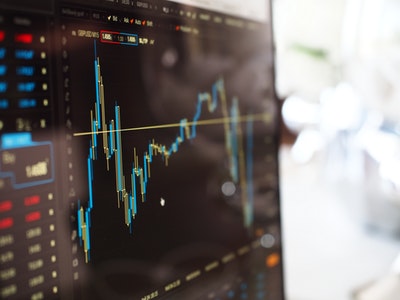 Are you wondering about how you will become a successful investor and seem not to know where to start? You are not alone; many people dream of building their wealth through smart investments. However, a considerable percentage of them lack adequate knowledge of the financial scene and what it takes to invest in a business.
Success in the finance industry is attainable, but only if you know how to play the game and what it takes to win. Your knowledge of how investing works will be the power that drives every decision or choice you make.
You can increase your financial knowledge through different ways and below are eight tips that get you started.
#1 Consult An Advisor
Meeting with a financial advisor should be your first step towards learning the ropes and understanding the latest investment trends and strategies.
The professional you approach for tips, advice, and guidance should have years of experience in navigating the various complexities of the industry.
#2  Read More About The Industry
As you seat in the presences of seasoned persons who have made various investments and enjoy the fruits of their labor, you also should try to source some knowledge elsewhere.
Reading about the financial and investments industries is an excellent way of getting informed about the current trends and future projections of the industry. Read various publications that cover the status of the stock market as well as different investing activities.
Check out MakeUseOf.com that covers six of the best websites you can visit to get the latest Financial news. The publications will give you insights on how the investments and financial markets work and you will soon feel confident about your investment decisions.
 #3 Register In Investment Club
Joining an investment club is a fun and fantastic way of learning new things about the world of investing. Find out which investing clubs are existing within your location.
Such clubs tend to host various activities such as workshops with the aim of empowering their members to learn and develop their investment planning and investing strategies to make the best investments.
 #4 Subscribe To An RSS Feed
Subscribe today and start getting updates directly to your smartphone or email. The RSS (Rich Site Summary) will allow you to get specific information on various topics of interest from a particular new source when fresh details become available.
The RSS feed will ensure you are up to date with the latest trends in the industry so that you can make smart, informed investing choices.
 #5 Leverage Social Media Accounts
As a tool, social media can be a resource you can rely on to know where to put your money and what other investors are eyeing.
The smart move would be to follow the top investment firms as well as independent financial gurus on Twitter, Facebook, and other social media accounts. You can get some handy tips and insights from these connects so that you know which is the best move to make.
 #6 Ally With Expert
If you can pair with a financial expert, you will be in a better position to start knowledgeable about the various trends in the financial industry. Such an individual is also a potential advisor as well as a confidant.
However, you should make sure you are entirely comfortable with their approach to investing and their transparency regarding their services and fee among other things.
#7 Download A Financial App
You should consider making use of your smartphone as you look into ways to increase your knowledge about investing. Get an industry-centric finance app and get tips and advice on your phone.
Fisher Investment app is one such app that you can use; you can get it on iTunes. It gives you access to expert insights from new and seasoned financial professionals at Fisher Investments as well as useful advice and market news.
#8 Watch Market News Shows
Lastly, you can better understand how the financial markets work by watching informative news shows that focus on market and investing trends and strategies.
CNBC is a leader in financial news concentrating on issues that can help both new and seasoned investors make smart investment strategies, choices, and decisions.
With knowledgeable about the financial and market trends, you can become a successful investor. Let not the learning curve intimidate you.
Source various information about the financial markets and learn as much as you can so that you can craft strategies that help establish long-term foundations for your wealth.