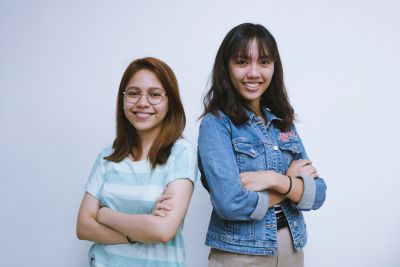 Having the right people for the job is crucial in any business, and any veteran employer will tell you that choosing them can be a tricky process.
The hardest part of the process can often be sourcing the candidates for your interviews and trial shifts, though there is no shortage of places to look when you have access to the internet.
To help you out with this, this post will be exploring some of the best ways to source new employees for your business.
#1 – Social Media
It's becoming increasingly common for people to spend much of their time on social media.
You and your current employees will probably spend at least a few hours each week on sites like this, and this presents an excellent chance to use the reach you've built in your spare time.
Most employees will be happy to post about the jobs you have on offer, and you can do the same, with sites like Facebook and Instagram being perfect for this.
#2 – Dedicated Recruitment Companies
The business of recruitment is always booming, and this means that you'll usually be able to find companies specializing in this field, making it nice and easy when you're looking for specific skills or roles.
Examples like DSC Personnel work with labor hire positions, though you can find this sort of organization for just about any type of role.
They will source candidates on your behalf, providing initial interviews and resume screening to make sure that you only see the very best of the bunch.
#3 – Do Some Hunting
Websites like LinkedIn have presented new opportunities to employers in recent years. When you're looking for someone highly skilled, it can be almost impossible to find suitable candidates on the open market.
Instead, you may have to look for ways to draw employees from other businesses or personal projects.
LinkedIn can make it easy to find people who you think would be fit for the bill, though it's always worth looking for ways to test their credentials to make sure that they haven't lied.
#4 – Self-Posted Adverts
Finally, as the last option to consider, it's time to think about adverts that you post yourself. Going down this route will be similar to using a recruitment agency, though you will save some money in return for doing more of the work.
Many recruitment sites let you post for free, and this can be plenty to get you some good exposure on the web. You may need to post in more than one place to get enough candidates, but this will be worth it in the end.
With all of this in mind, you should be feeling ready to begin the process of sourcing your employees. The route you choose will depend on the type of business you are running and the employees you're looking for.
Of course, though, there's no reason to limit yourself to just one, and it can be easier to find success if you're willing to diversify your talent scouting.
What are you doing to source new employees?