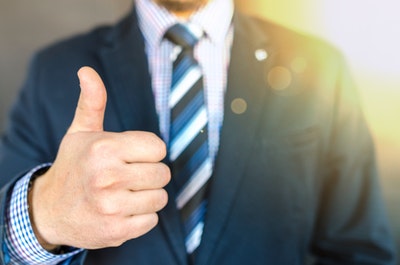 If you're getting tired of your current job and want to branch out into something a little different, becoming an entrepreneur by starting your own business just might be the perfect path for you.
With so many perks, like being the decision-maker as your own boss, it's a great route for those of you
who has the skill and determination to succeed in such a venture?
However, where do you even begin this kind of journey? There are some essential building blocks that you need to create and source in order to ensure you come out on top, as it can be a risk when so much of your time, effort and money are at stake.
So, if you want to know more about how you can kick start your very own business and start earning a respectable profit in the fastest time, then read on for some of the best tried and tested tips and tricks that can help you make it happen!
#1 An Innovative Idea
The first and most important thing that you need to have to start your own business is an idea or concept of a product or service that is going to be a big hit.
This is much more difficult than you might imagine, as there are so many companies already in existence that fill almost every tiny gap in the market, meaning that it's quite unlikely you will be able to think up a completely new and unique invention.
That being said, as long as your business has a unique selling point, even a super strong level of customer service, you are able to stand out from your competitors. Think about what the people of today really need – can you solve a common problem with your business?
There has to be a strong enough demand for your idea in order to warrant actually injecting your time into crafting it into the real thing, so don't just latch onto the first thing that pops into your head.
Do some research, and check out what other businesses in the same industry are doing in terms of pricing and marketing techniques.
#2 The Best Equipment
Failing to invest in the best equipment for the jobs you need to complete will cause you to fall at the very first hurdle.
Though it may initially cost you a considerable amount of money to source the highest standard devices and machinery, this will no doubt soon pay off when you are able to make and sell quality items.
Every small detail matters, and if your business starts off having top expectations then you immediately set the scene for a really great organization.
Don't scrimp with handheld tools when you can take advantage of things like waterjet cutting, as you will get a much better end product that no doubt will sell for a higher price than its lesser counterpart.
In some instances, you can hire the products on a monthly basis or even pay the full price in installments, which will make it much more affordable if you do not have a large budget to kick start your business.
#3 Strong Support Staff
Though it's difficult to let go of some responsibility when you start your own business, having the right staff to support you is one of the most important steps you must take in order to grow and succeed.
You simply will not be able to handle a large enough workload on your own, and by employing another skilled and motivated individual (or team) you can relieve some pressure and take more time to focus on completing your own tasks to the best standard.
Figuring out which staff you need might be a little tricky, but just think about what jobs you would like them to do and match the appropriate qualifications and experiences to determine the perfect candidate.
Interviews must be done well to ensure that you can get a true picture of who the person sitting in front of you really is and what they can bring to your business, as it's easy to tell white lies and appear to be someone that you are in fact not.
These essential building blocks will help you to create your very own business in no time at all. Start by coming up with an innovative idea that has a guaranteed audience, having at least one unique selling point to stand out from the crows. Source the best quality equipment and skilled staff to support you through your adventure!
Are you using these tips to start your business?