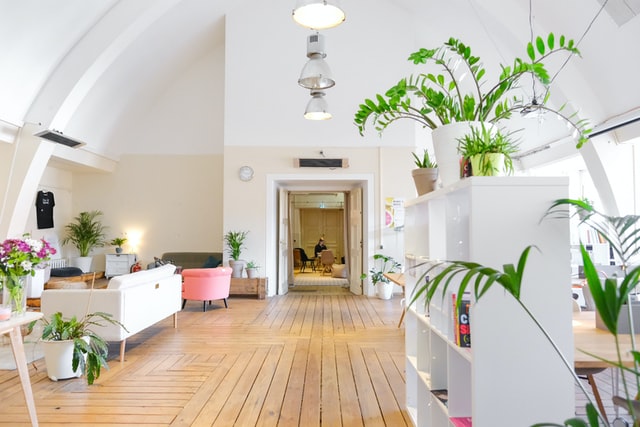 The interior design market is expected to grow by USD 23.5 billion between 2019 and 2023.
If you plan to enter the market, now is probably the perfect timing.
While you can skip frowning over market availability, you still need to put in quite a thought before you jump onto building your first project. With an almost negligible entry-level barrier, the competition here is steep.
Your venture depends a great deal on client satisfaction. This means whatever you do, your client stays at the core of every action.
But how do you ensure you end up with a happy customer?
Here are a few pointers that can direct you to the right place.
Improve project cycle
Develop client-centric designs
Set up clear expectations for your client
But to ensure all of the above, you need help.
Having developed a core toolkit can prove extremely helpful for growth hacking your business process.
To do so, there are two broad categories of software for interior design to consider: business management tools and business process tools.
Photo by Christina @ wocintechchat.com on Unsplash
1. Business Management Tools
Maintaining a smooth workflow is an essential prerequisite for achieving a high success rate. Following are the types of software that can help you achieve so.
Project management applications
Efficient project management is critical for the successful planning of your client's dream abode. A lot can happen in this stage if gone wrong. Having unmanaged documents, fuzzy communications, and vague delivery targets can set unrealistic expectations for both your clients and collaborators. In short, everything can go downhill.
An efficient project management tool is a life-saver here. Not only does it ensure a smooth workflow of your design process but also improves time-efficiency.  The best project management tool would keep the whole project lifecycle lean, agile, and systematic. Following are the top picks that we would recommend to you any day.
Trello: With a dirt-simple UI, this is a Kanban-style project management solution best if your process isn't very complicated.
MyDomaStudio: If you operate virtual, this is the perfect software for you. Focusing on client communication and conceptualization, this tool enables its client portal to connect to a designer's website while allowing prospective clients to book appointments and bundled design packages.
StudioDesigner: The USP of this software is that it is an all-in-one project and business management tool. Thus, it has robust functionalities. However, the UI is not user friendly, and the learning curve is steep.
Fuigo and Design Manager also make great alternatives for the same.
2. Communication Tools
Photo by Stephen Phillips – Hostreviews.co.uk on Unsplash
Clear and concise communication is key to successful teamwork. Your whole project can suffer pervasive ramifications if your messages don't reach at the right time or are interpreted wrong. This makes it critical for you to set up a consistent communication
system for functioning across team members and collaborators, especially in a virtual environment.
Following are some standard rules that can lay down a foundation to establish robust communication across your team members.
Practice drafting short and precise messages. Try to illustrate your message as much as you can via screenshots and images.
Mention the usage of every communication channel drawing scenario. Dropping an email or a skype call is not the best option for asking a question. Again Whatsapp doesn't look like the best choice for sharing pdfs and work documents for your team members' approval.
Pro Tip:
Rely on free tools and software for communication here. The following are our top picks for you.
Slack: when it's time for real-time messaging with robust features at your bay, slack is the go-to tool.
Zoom: There is no other tool that does a job like zoom for all your group meetings and jamming sessions.
Gmail: when you need to drop a mail to your team or client, gmail is the best option.
3. Business Process Tools
These tools can streamline your subtasks of the design process, making your project cycle short and giving a quick turnaround time.
4. Design Collaboration Tools
The designing process of your client's dream home is almost impossible without the insight of your client's vision. If you have to get this right, collaboration is an activity you certainly cannot miss on.
Infurnia, a cloud-based design platform, makes the collaboration process look easy. It allows all stakeholders, including architects, interior designers, vendors, and clients, to collaborate and interact while still in the design process.
It gives you some features like detailed floor plans accompanied by multilayered walls, advanced flooring and roofing, false ceiling, and customizable staircase tools.
What's more?
It allows you to convert your 2D blueprints into accurate 3D depictions almost instantly. It has a much lower learning curve and an easy interface. However, if you are looking for something robust, this might not be the best option. CoralDraw and AutoDesk Architecture are something you might consider if your requirements are complex.
3D Modelling Software
Using 3D modeling software can be transformative for both your client's experience and business. A 3D modeling software is a high-fidelity prototype tool used in the seed stage of the design workflow towards visualizing the concepts of an interior design project.
It helps to communicate your design ideas to all your collaborators and clients spontaneously. What's more, it makes the process of reiteration and feedback very efficient. But the number of software options available is mind-boggling.
So how do make the right pick?
Here is a list of questions that can help you spot your right choice.
How user-friendly is the software? Is the user interface simple and intuitive?
Is the learning curve of the software steep? How many days of training do you need?
Is the software flexible and agile? Can you access your projects from any device?
How versatile and robust is it in terms of features? Does it support your dynamic needs?
What's the value, both in terms of cost and utility, can you get from this software? What are the subscription charges? Is it monthly, quarterly, or yearly? Are there any free trials that the software allows you?
The following are our top picks for you.
The cherry on the top?
It is made to integrate with software applications like Unreal Engine, Unity, 3Ds Max, and Revit, which lets you implement pro-quality textures in the virtual world. With the Substance Alchemist app, you can curate texture libraries and collections too.
If you need a robust 3D application, Adobe Substance is unbeatable.

5. Rendering Tools
Putting up photorealistic images at scale can be challenging. The task can consume anywhere between 4 to 48 hours. But, a rendering service can streamline this essential yet unproductive task for you.
A cloud-based rendering service addresses the pain points utilizing the power of parallel processing and cloud computing together. This means your rendering process happens outside your device, where your images are uploaded via the cloud to a host of servers to execute the task.
You can parallelly use your workstations without running into problems. Plus parallel processing harnesses the power of multiple systems at one time that successfully lowers down the completion time of a task from 4 long hours into minutes.
Yulio cloud rendering software is a top pick for any newbie interior designer. Its interface is super fun and darns easy to use.
ConciergeRender and LeaderGPU, too, are great options for the same.
6. Staging Software
While your client's imagination may be powerful, do not keep them guessing.
A VR staging software takes all the guesswork out of the process, creating a vivid and realistic view of what you are precisely going to deliver to your clients. VR's immersive technology improves communications and sets the right expectations for your clients.
The exactly know what they are getting even before you have started executing the process. Also, it gives your complete in-house design team insights to reiterate their design versions through experience.
Yulio Virtual Reality is our best pick for your use. The best part of the software is its online hosting and robust collaborative feature. InsiteVR is also a good pick for this task.
Ending Thoughts
Designing the perfect home that reflects the personality of your client can get challenging.
Sure, the above tools can help to streamline your project cycle. However, the real job is still on you. Always empathize with your client. Try to envision their thoughts and motivations while you're designing their dream home.
A dream home is both a work of science and art. You need to infuse maximum functionality while breathing emotions into it. But to really win this over, always keep your client updated about every step.
Getting approval of every minute from your client in the design process will ensure that you end up with a success story every time.