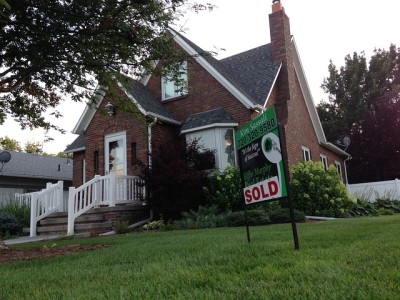 If you're selling your home, you're going to want to get the best price for it, in order to have the most budget available for buying your dream house.
If you've decided it's time to sell, here's how you can maximize the value of your home.
Keep an eye on homes for sale in your area, so you have an idea of the sort of price you could realistically expect.
Choose The Right Agent
Who has been getting the highest prices in your area? Get a few realtors to visit your home and give you a valuation. Don't just go with who gives the highest value though. Think realistically and go with someone who you think can actually deliver the price they value your home at.
Communicate clearly with the agent you choose. Will you hold out for the asking price no matter what? Do you need to be moved before the new school year starts? Let them know so they can deliver.
Take their advice if you aren't getting the interest you hoped for. They can help you make any adjustments to your home, such as repainting or decluttering to help attract more interest.
Let your agent do the negotiating for you. They have the experience to tell whether someone might be willing to pay a higher price, so try not to get involved and just let them do their job.
Show Your House Off At It's Best
You love her house but remember you're leaving it. You need to appeal to a wide range of buyers. Try and look at the house with the eyes of a stranger. Is it looking a little tired? A fresh coat of paint in a neutral color can do wonders to make the place look lighter, brighter and fresher.
Before a viewing, declutter and try to clear away some of your personal items. A buyer wants to picture themselves living there, and it'll be harder for them to do that if you've gone overboard with the family pictures and personal items. Leave some personality though, so it feels like a home and not a hotel.
Present your home as a blank canvas for a buyer. Make it is clean and tidy before a buyer comes to look around. Tidy up the garden to give yourself more curb appeal. Cut the grass, weed the flower beds and clean the patio.
Consider swapping out bulky furniture for slimmer pieces to show off the size of your rooms more effectively. Hang more mirrors to bounce light and make rooms for brighter.
Make any repairs that you've been putting off, like tightening up a loose door handle or replacing a cracked tile in the bathroom.
Sell At The Right Time
The housing market can fluctuate a lot, so do your homework before deciding to sell.
Are our prices good for similar properties in your area?
Is the market strong at the moment? Are interest levels low enough to attract buyers? Ask for your agent's advice on the right time to sell.