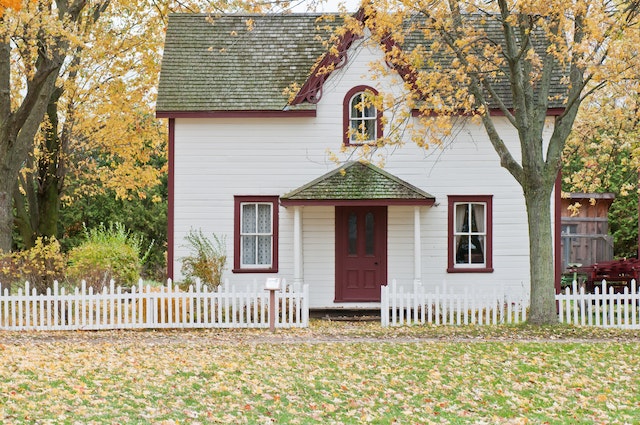 Americans spend billions of dollars on home improvements.
However, recent inflation has made it difficult to spare money for such projects. Setting aside money for renovations from living expenses can be difficult, especially if you live in expensive places like Arlington Heights. The average living cost here is $2,212, which leaves you with little money to invest in your home.
Nonetheless, you can improve your home's exterior since it costs less than a complete renovation. Follow these budget-friendly tips to enhance your curb appeal without breaking the bank.
1. Start With the Roof
Your roof is one of the most prominent features of your home, which instantly catches onlookers and passersby's attention. It significantly enhances your house's curb appeal because it takes up a lot of space and sets the first impression.
Besides enhancing curb appeal, a new sturdy and aesthetic roof can make your home more valuable to potential buyers with a profitable ROI of 109%. This potential increase in resale value means you can make a profit.
Routinely maintaining your roof is essential to enhancing your home's curb appeal. However, you should watch out for signs of damage on your roof if you live in areas with extreme weather conditions. Suppose you live in hail-prone regions like Arlington Heights, which has been under harsh weather warnings 47 times during the past year with 66 instances of hail.
These conditions can significantly damage your roof, break down its shingles, and dent your rooftop. This wear and tear makes your house look old and untidy, making it seem less desirable to onlookers.
In such cases of extreme damage from hailstorms, it would be best to enlist the help of local roofing companies. They can choose the proper material for your rooftops to withstand the harsh weather conditions in your area.
Hiring a roofer in Arlington Heights who is familiar with hail damage and blow-off damage from high winds can offer specialized services to restore your roof. They can assess the damage and provide professional advice on whether or not you should replace your roof.
2. Decorate With Outdoor Lights
Proper outdoor lighting extends your space by illuminating your home's surrounding area. It highlights your garden and creates a spotlight for the yard décor, highlighting your curb's best features. Different types of lighting create a specific mood or ambiance, which you can use to set a theme for your outdoors.
You can create a fairytale garden with a majestic atmosphere using a garden and string lights. Or, you can give your home a chic and modern appearance by using downlights or floodlights to highlight large areas of your exterior and bring attention to its design.
Also, consider installing small fixtures on your porch and front door to add depth and light up your home functionally.
3. Try Landscaping
Grooming and maintaining your garden is an inexpensive way to boost your home's curb appeal. It is a labor-intensive task that you can DIY or pay around $50 to $100 to local landscapers to decorate your lawn. Basic maintenance activities, like lawn mowing, can significantly improve its appearance. However, you can also add fun decorations like garden gnomes to enhance the aesthetics.
You can color-coordinate vibrant flowers to create beautiful patterns by mixing red geraniums with purple lavender or green cypress to create a seamless palette. You can also plant various trees to provide privacy and shelter by choosing the best type of tree for your garden.
Whether you want flowering trees or Japanese maples, each type of plantation brings a unique look to your garden.
4. Switch Out Hardware
Replacing old exterior home hardware can instantly refresh its appearance and boost curb appeal. You can start by replacing the door and windows, which cost around $100 to $800 and $700, respectively. Though this may seem costly, these replacements have significant ROI, with 74% for doors and 68% for windows. This increase in resale value means you can get more than half of your investment back upon selling.
Your exterior doors and windows can chip or fade away over time. This damage negatively influences the overall impression of your home by making it look worn and torn. However, updating this hardware can renew your home's appearance and give it a modern look.
You can choose trendy door designs that complement the architecture of your house and install large sleek windows that provide gorgeous views.
5. Wash Home Exterior
Dust and gunk can accumulate on your home's exterior in areas with strong winds. This dirt sticks to your roof and walls, giving it an untidy appearance. Ideally, it's advised to wash your home's exterior once a year to prevent the buildup of grime and debris.
This maintenance can protect the structure of your home and save you from expensive repairs in the long run.
Besides preventing the growth of harmful mold and mildew growth, a pressure wash can boost your curb appeal by instantly refreshing its appearance. You can hire a professional to do it for you for $100 to $650.
Or, you can do it yourself by renting a pressure washer for $35 to $110 a day. Since doing this can make your house look brand new, it is a highly affordable option that enhances curb appeal.
6. Add Small Details
Instead of major renovations, adding small details can significantly improve your home's curb appeal. Simple additions like a little garden surrounding your mailbox can be your home's unique and eye-catching feature.
Consider painting your mailbox to match the flowers in its garden for more appeal. You can customize your home's nameplate and number to personalize your curb and give it a welcoming vibe. Choose a colorful palette that complements your home's exterior.
Add a gate or a white picket fence around your lawn to increase security and a little vintage charm. It can bring order to your yard and instill a homely feel. Not only is it low maintenance, but also easy to install. They come in various styles and cost around $15 to $35 per linear foot.
Conclusion
Opting for an expensive renovation doesn't automatically mean better curb appeal. Instead, cleverly using and maintaining what you have to enhance your exterior is the most important trick. You don't need to break the bank and completely change your home's exterior for a fresh look.
Making small changes and caring for your home can make a huge difference. Don't let money be an obstacle in creating a fabulous home. The tips in this article can help you spend money on projects with high returns and value.