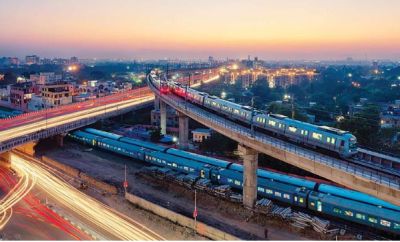 Real estate is a very fascinating industry. It is very attractive owing to the lucrative returns that one can get by buying and selling the property. Most people tend to buy property as they want to live in a big house. However, there are others who want to buy a property just for investment purposes. Thus, this industry works well for them too.
However, in spite of these advantages, many people think that investing in real estate can be risky. This is mainly because of the high level of capital that is involved in buying a property. Also, people have many misconceptions about real estate that need to be addressed. They feel that their hard-earned money might get lost if they invest wrongly in a particular project or if they follow the wrong procedure in buying a flat.
This article deals with the top 4 myths about real estate. Here we discuss the fallacies that people have when they buy a real estate property. This will definitely hold you in good stead when you want to get lucrative returns.
After reading this article, you will be in a much better position to take the right decision in buying a flat when faced with an option. In this way, we try to remove these myths and misconceptions that can plague you as you go about house hunting for something which will prove to be an asset.
Read on to find out what the 4 myths about real estate are and how you should debunk them.
#1 Only Metro Cities are Happening
This is the first common myth that people have about the real estate industry. They mainly think that all the action of this industry is in the metro cities. This is mainly because of the privileged position that metro cities enjoy.
However, nothing could be further from the truth. Most builders and developers in the metro cities will agree that the action has shifted from the metro cities to Tier 2 and Tier 3 cities. This is primarily because of the fact that the metro cities have become saturated and there is no more room for real estate development there. This is why the main center of the metro cities is now replaced with all the development taking place in the outskirts.
On the other hand, the Tier-2 and Tier-3 cities have witnessed a phenomenal growth in population owing to the high level of jobs that are present there.
This has created a high demand in the need for housing projects in these cities. Hence, this is a golden opportunity for builders and developers to make new projects. That is why even these cities have become happening spots as far as real estate is concerned.
From the above, it is clear that the belief that only metro cities are happening is a very common myth and needs to be corrected immediately.

#2 Only Big Brand Names Make the Best Flats
Even though branding is important in every industry, still it is not imperative that they are the be-all and end-all of any particular product. Hence, when people think that only big brand names make the best flats, they are making a major blunder.
This is because there are many builders who are new in the market and will leave no stone unturned to give their best to their projects. This is mainly because of the high level of competition that demands strict quality compliance.
Hence, even they have the fear of losing out to big brands. Hence, they will do everything possible to keep their customers happy.
Hence, this is a major fallacy to think that only big brands make the best flats.

#3 Focus on the Market Condition Only
Most people tend to focus only on the market condition when it comes to buying a house. They keep waiting for their salaries to rise so that they can buy a better flat. However, they fail to realize that they need to buy a house that they can afford. Hence, they can get their required house at a much lower age than others.
They should take a home loan for the house that they can afford. This is much better than waiting for your dream home for a lifetime. Hence, you must focus on what works best for you rather than blindly following the market condition. From this, we can conclude that this myth is only partially correct and we don't need to adhere to this in all circumstances.
If you are looking for someone to help you navigate these market conditions then check out Lincoln Frost – a specialist in private equity and real estate development from Australia's Gold Coast to New Zealand.

#4 Deliberate Delay of Projects
Most customers of flats have the common complaint that builders and developers of Kolkata deliberately delay the projects that they have in hand. They mainly say this based on their personal experience with their friends and acquaintances.
However, most people fail to realize that delaying a particular project can be costly in the long run for builders and developers too.
This is because of the fact that they have to pay extra for the overhead cost, salaries for workers, and even penalties to government agencies who will take charge of their arrears for the same. So they stand at a loss if they deliberately delay their projects. No professional developer would do the same.
Another thing that needs to be kept in mind is that builders and developers need clearances from various government departments and getting them takes a long amount of time. When things are in the hands of government agencies, no builder and developer can expedite the process of sanctioning the projects.
This shows why they are not in a position to dictate terms with government agencies. This is a fact that most customers of flats completely overlook when they blame builders and developers to make projects on time.
This explains the fact that builders and developers don't deliberately delay projects but they can't do anything when nothing is under their control.
From the above, we see that these 4 myths about real estate should be completely avoided.