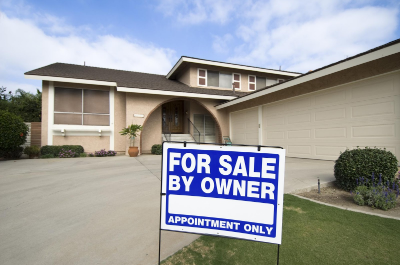 Over 5 million existing homes are sold every year in the United States.
Are you looking to put your home on the market this year? Clearly, you won't be alone. But why exactly are you selling your house? Prospective sellers offload their homes for different reasons. You shouldn't sell your house just because people sell houses. It shouldn't be an impulsive decision, either.
Keen to know some of the top reasons people sell their houses?
Continue reading!
#1 The Need for a Bigger House (Upsizing)
Do you feel like your house is too small for you and your family? Is it one or two bedrooms short? Do you need more garage space for your cars?
If you answered yes to any of these questions, you clearly need more space. Maybe you bought your current house back in the day when you had no plans of raising a family. Look at you now, you have a partner and amazing kids.
Or you're a petrol-head and your single-car garage can no longer accommodate your growing collection.
Regardless of your specific situation, you have two options: Make structural expansions to the house or sell it and buy a bigger home that meets your needs.
If you're anything like most people, you will sell it and snap up a bigger home. This effectively makes upsizing a common reason people sell their homes.
#2 Downsizing
While there are people looking to upsize, there are others looking to downsize.
Downsizing is common among boomers whose kids have now left the nest. Suddenly they're left with a home too big to accommodate two people and a couple of pet animals.
If you're in this situation, you'd love to know that downsizing is a valid reason to sell a home, especially if it's gained more value over the years. Selling it means you will make a tidy profit, after which you can buy a smaller home that fits you. Plus, moving into a small home is a financially savvy decision, because your utility bills will reduce.
#3 Neighborhood Vibes
When you're buying a home, one of the most important considerations you'll make is the quality of the neighborhood. We all want to live in secure neighborhoods with all the amenities that matter to us.
Here's the thing, though. There's no guarantee that your neighborhood will stay the same. It could keep getting more attractive – which is good news for existing homeowners – or things could take a bad turn. Crime incidents could become more common, or the place can become too commercial, or roads and other infrastructure could deteriorate.
If your neighborhood is becoming less attractive to you, it's high time you moved on. But because you already own a home in the neighborhood, you've got a decision to make: move out and sell the home, or rent it out.
Both options are fine, depending on your financial goals, but if you want to sell the home, you would have done what most people in your situation do. In fact, you need to sell your property fast. A neighborhood on the decline will adversely affect property prices.
#4 Job Transfer
Obviously, if you're formally employed and you chose to buy a house, you believed you'd be working in the same city till retirement. Otherwise, renting a house is the better option when you know you're likely to be transferred.
That said, your employer can still transfer you even when you've already bought a home in the locality. What's more, the new job might be too sweet to resist. So, your only option is to sell the home and relocate.
#5 Marriage/Divorce
When a marriage ends in divorce, it's almost inevitable that the couple will sell their home.
Most of the time, the couple lives in a community property state, and the property was acquired in the course of the marriage. Unable to agree on how to share the home, the divorcing couple ends up selling the home and sharing the proceeds. In many cases, it's good to consult with a specialist who deals with divorce financial matters like https://petersmay.com/finances to ensure that money from the sale is distributed as it should be.
Even when the state allows equitable distribution and one of the ex-spouses keeps the entire home, selling it is always on the cards. After a divorce, most people can't stand the memories their house will evoke. Selling it is a good step in the right direction when you want to bury the memories of your marriage.
Sometimes one of the quickest ways to achieve a quick sale is to look into companies such as Purple Mountain Holdings which can assist you with a quick sale. This way you are more likely to gain a quick and potentially better sale price too. Not only that but dealing with a holdings company can help you avoid the stress of dealing with another member of the public.
#6 Retirement
You have a retirement dream.
Perhaps you dream of spending the rest of your life in a beach home when you finally hung up your spurs. Or you're a sucker for country living, so a rural cabin will do.
Whatever your dreams are, retirement is one of the top reasons people sell their houses. Selling the current home helps you raise the funds you need to finance the purchase of your dream retirement home.
#7 Cash in on Rising Prices
As a homeowner, you want your property to keep gaining value – even if you don't plan to sell it in the future.
But after some years, the local market can become too hot. A property you purchased a decade ago at $300,000 is now worth $500,000. Won't you be tempted to sell it and pocket the property? After all, you can always buy another home in a similar neighborhood.
One way to do this is to look for an investor that will buy your house quickly, such as Crawford Home Buyers (https://webuyhousesinatlanta.com/) which buys houses for cash without the usual fees and commissions that estate agents charge. A quick search should find similar companies in your area.
#8 Loss of Income
A home can be a pricey asset to maintain, especially if you have a running mortgage. In the event that you lose your primary source of income, you will not only be unable to pay for utilities but also your mortgage.
This is why the loss of income is a common reason people sell their houses. Rather than risk losing the property in foreclosure, selling it can provide a way to minimize losses.
Even without a mortgage, a loss of income can still necessitate a house sale. It's not financially viable to keep living in a house that you're unable to maintain. Selling it helps you raise the funds you need to stay afloat as you work out your finances.
You Know Why People Sell Their House
If you were wondering why people sell their houses, you now have a clearer picture.
Some reasons, such as the need to relocate for job reasons, are pretty straightforward, while others, such as the empty nester syndrome, might not sound so convincing. Either way, ensure you're selling your house for the right reason.
Keep reading our blog for more tips on personal finance and real estate.