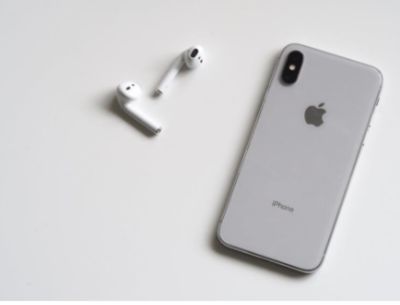 Do you want to know more about the different models of the Apple AirPods?
AirPods are one of Apple's most popular products. They're so in-demand that the company had to double AirPods production to 60 million units in 2019.
If you're planning to get a new pair of AirPods, you might feel unsure about which will give you the better deal. Below, we made a guide to help you better understand the differences between AirPods 1 and AirPods 2. Stick around till the end to see a quick AirPods Pro.
#1 Design Differences
The Apple brand is well-known for creating world-class and intuitive designs. The designs of the AirPods are no different. The simple, clean, and straightforward design gives you only one resounding thought: Apple.
While the AirPods design is very simple, it functions as best as you'd expect. Before it became a big hit, critics thought the AirPods would fall off the wearer's ears with ease. However, Apple made it so that they stuck to your ears while freeing you from wired listening.
Between the new and old AirPods models, there is only one new change in the design. The status light or the LED on the new wireless charging case is on the front now. The old AirPods case has a status light in the space between where the wireless earphones go in.
With the second-generation AirPods, you can pick a wireless charging case. In all other design aspects, the AirPods and charging cases stayed the same.
#2 Processor Differentiation
The first-generation AirPods run on the W1 chip. The "W" chipset series focuses on Bluetooth and connecting to Wi-Fi. You can often find W chips in wireless headphones and Apple Watches.
Meanwhile, AirPods 2 uses Apple's new proprietary chip, the H1. The H1 is the new chipset dedicated to Apple headphones. It's the solution Apple made to give their headsets better functionality.
The H1 chip improvements include stronger connectivity, faster device-switching, and faster call connection. If you often play games on your Apple device, it also gives your AirPods 30% lower latency when gaming. It also supports voice-activated Siri, which we'll discuss more below.
#3 Battery Life in New and Old AirPods Models
The first-generation AirPods offers 5 hours of continuous listening on a single charge. With a full charging case, you can get a little over 24 hours more of battery life. Considering the compact charging case, the first-generation AirPods offer a great battery life.
With the second-generation AirPods, Apple went further with the total talk time. Now, with the new Apple AirPods, you have 50% more talk time. This is because the new-generation AirPods have the H1 chip.
In the old AirPods, you had only up to two hours of talk time with them. Now, you can use your AirPods to talk for three hours. This is very useful if you often take a lot of calls.
#4 New Features in the Later Model
Easier interaction with Siri is the leading feature of AirPods 2. In the first-generation AirPods, when you want her aid, you double-tap it. To some users, it may be an annoying and bothersome step.
Thus, Apple made it easier to activate Siri with a voice command. All you need to do is start with a "Hey Siri" command before you tell her what you need. This is also very useful if you find your hands full or unavailable to do any tapping.
#5 The wireless charging case is also a new feature of the AirPods 2.
If you have first-generation AirPods, the case is compatible with them.
This is perfect for users who want quick and easy charging since you only need to place the case on the pad. If you already have or want to invest in a wireless charging pad, pick the AirPods 2.
#6 AirPods Price Comparison
The first-generation AirPods cost only $159. However, Apple doesn't list first-generation AirPods on its site anymore. If you want to buy AirPods 1, look for them from other sellers or online.
Since you can choose your charging case type with AirPods 2, it has two prices on the market. If you're buying the AirPods 2 with a regular charging case, it costs $159. If you want the wireless charging case for your 2nd generation AirPods, you must buy it for $199.
Let's say you're already happy with your AirPods 1. If you only want a wireless charging case for them, you can order it for $79. However, remember that you can get cheaper wireless charging cases from other manufacturers.
Verdict: AirPods 1 vs. AirPods 2
The AirPods 2 doesn't offer that big of a change in functionality. It's more like an improvement of the AirPods 1 than a major evolution of it. Even if you choose AirPods 1, a lot of its major utilities are, in essence, still very much like the newer model.
Plus, the services Apple offers still stay the same. Are your AirPods not connecting to Mac or not working right? Talk to Apple services about it or check the link to troubleshoot the problem.
Should you buy AirPods 2 or AirPods 1? If you have the money to afford AirPods 1, buy AirPods 2 since they have the same price. If what you want is something more innovative, it'll be better to save up for AirPods Pro or other upcoming models.
AirPods Pro
Like AirPods 2, AirPods Pro doesn't take too big a step in evolution. Nevertheless, its new features are great and useful add-ons to the AirPods 2. Transparency, noise-canceling, and Announce Messages with Siri are the new features of the AirPods Pro.
Wireless is the standard for the AirPods Pro case. However, the earphones have a shorter battery life (4.5 hours) than AirPods 2. If you want to squeeze out the most battery in the AirPods Pro, disable noise-canceling.
Speaking of squeezing, another change in the AirPods Pro is the Squeeze feature. Apple installed force sensors at the stems of the AirPods Pro. Give the AirPods Pro one, two, or three short squeezes to control your music.
Pick the AirPods for You
That's it for our guide on the differences between the different AirPods models.
Before you pick which AirPods model to buy, consider your goals with it. Do you need a charging pad or wireless charging case? Consider how careful you are with wireless earphones as well.
We hope this post helped you understand the differences between the AirPods models. If you want to see other informative content, check out our other guides.