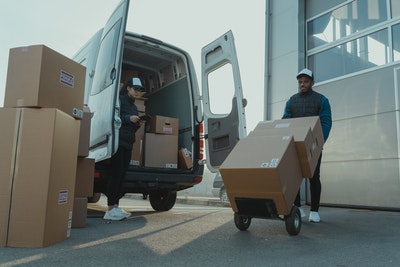 The past five years have seen the online automotive parts and accessories industry thrive as more brick-and-mortar retailers go online. A McKinsey market survey reveals that this growth may continue at a rate of three percent throughout 2030.
The growth coincides with the rise of online shopping since more people prefer to do their transactions online due to the COVID-19 pandemic. Although the growth isn't as significant as men's or women's fashion, the online automotive $516 million industry offers a justifiable investment for people considering this shift in business.
So let's say you're ready to sell diesel engine model kits online. What is your first step?
Learn More About What You're Selling
It may seem like a simple task, but there is a complex consideration behind what you sell and why you're selling them. Do you want to specialize in specific products or compete in the larger automotive arena?
Knowing the type of products you want to sell improves the structure of your website, as well as provides users with a well-structured and user-friendly website that promotes a strong user experience (UX).
Below are some automotive parts that customers are interested in buying online:
Internals: Transmissions, Spark Plugs, Cylinders, Etc.
These are fragile items that require careful packaging with bubble wrap. Also, if you want to sell these products, considers the shipping requirements:
Will you ship interstate? If so, what are the costs?
Which shipping company offers services that meet your product's specifications?
Can customers pick up their products?
Externals: Hubcaps, Grills, Bumpers, Etc.
External parts are less fragile than internal parts, but they require big shipping boxes. They must also be carefully packaged with bubblewrap before shipping.
Similar questions surround your choice of shipping company, as well as the type of shipping service you'll provide to your customers. You may also need to gather an inventory of shipping and wrapping materials.
Tools: Wrenches, Jacks, Etc.
These can either be heavy tools (e.g. jacks) or light tools (e.g. wrenches). Similar to externals and internals, consider how you can ship these items safely.
Other Products That Guarantee Sales Opportunities
Do you want to specialize in other automotive parts? Will you be specializing in high-profile vehicle parts? Do your research. There could be an unsaturated area in the industry that you can specialize in.
Who is Buying Your Parts?
There are different user groups and demographics of people who prefer to buy car parts online. The most common categories include the retail customer – clients looking to make one-off purchases – and the wholesale customer (e.g. garages or automotive repair shops). Learning more about your target market is also an important consideration when building and designing your e-commerce website.
If you want to add an e-commerce component to your website, use Google Analytics to research your current user demographic. This analytics tool enables you to track your audience by gender, age group, interests, country, and more.
Knowing who your audience is helps you better understand how to sell car parts online.
Consider the following audiences:
End customers. You're selling to clients who wish to put a loud exhaust on their car. This demographic is business-to-customer. An advantage of B2C selling is the ability to offer shorter delivery times for smaller product quantities.
Local garages, auto shops, and other vendors. These are your clients if you are a business-to-business wholesaler selling to vendors who sell them to their customers. The perks of B2B selling are better volumes, lower costs, and improved sales stability, which results in higher sales for your business.
Where Can You Sell Auto Parts Online?
The best part about online selling is the abundance of omnichannel available. There's no one place to buy products. Customers can go anywhere, which is why they're considering convenience shopping, price comparison, and location-driven shopping.
An omnichannel is beneficial for online sales. Consider the following:
eBay. eBay is a great place to sell parts online, especially if you have rare parts in stock. It is also a popular omnichannel for automotive parts. According to eBay, there are 110 million active listings for auto parts. Each second, businesses sell three accessories or parts. Also, the site offers many tools to facilitate the selling of automotive parts, which includes tools that simplify listings fitment.
Amazon Marketplace. If you are a small business that wishes to sell to a larger audience, go to Amazon's marketplace. Selling on Amazon, however, comes with some considerations. For example, if you are selling refurbished products, they should come with a warranty.
Your e-commerce site. Have full control over your comings and goings by establishing your e-commerce website. Focus on an effective on-site search to enhance your customers' experience.
You have plenty of markets when you sell your car parts online. Just make sure you do your research first, follow the internet's guidelines, and more.