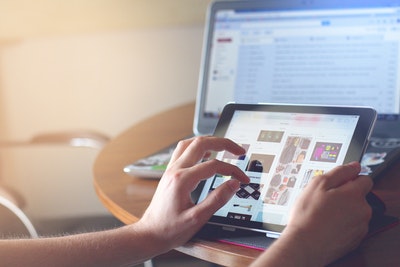 The holiday season is a busy time for e-commerce sellers. Events like Black Friday, Cyber Monday, Christmas, and New Year sales bring a traffic boom for online stores.
Shoppers look forward to taking advantage of lucrative deals and discounts, so they turn up in massive numbers.
The risk of site crashes abounds during such peaks as the load increases unexpectedly. But an even bigger threat lurks in the background as cybercriminals make efforts to defraud unsuspecting consumers.
The best way to handle these risks and threats is by being ready for them. Protecting your store and customers from attackers should be your top priority. Fortunately, you can follow some tried and tested strategies to stay one step ahead of them.
A little effort can keep the revenues flowing and maintain your reputation as a seller. Here are the best practices you can rely on to secure your e-commerce store this holiday season.
1. Reassess your e-commerce platform
Your defense strategy against cyber threats should start well before the festive season kicks. Start by reassessing your e-commerce platform to understand its security features.
While there are several platforms around, WooCommerce and Magento are the leaders because of their sophisticated security features.
Assessing your current platform early gives you time to switch to another one if you are not sure about the security features it offers. A timely move prepares you well for the season ahead.
2. Implement SSL certificate
SSL Certificates serve as a strong line of defense for your e-commerce store and consumers.
If your site does not have the protection, implementing SSL before the holidays should be your priority. SSL ensures user authenticity and encrypts data in transit. Both ways, it facilitates secure connectivity between your site and visitors.
Another benefit of implementing SSL is that tech-savvy customers prefer to shop from such sites. They worry less about sharing their details and credit card information while shopping. It means you will not miss out on the holiday boom.
3. Be selective while gathering customer information
Customers always have to share loads of information with e-commerce sellers when they create accounts and buy from them.
Holidays or no holidays, you can expect them to share personal and financial details as they access your store and indulge in shopping.
As a responsible seller, you must be selective about the data you collect from visitors and customers. Even better, avoid storing credit card information to cut down your risks. Being conscious about customer data keeps you ahead with compliance and bolsters your reputation in the long run.
4. Go the extra mile with payment security
Payment security is always a concern for buyers and sellers, but it becomes even more crucial during festive sales. Ensure you collaborate with leading payment processors you can depend on for the security of transactions.
Look for one that ensures a broad payment gateway compatibility so that you do not miss out on selling opportunities. Also, pick a provider that promises security of sensitive payment gateway data at all times.
Partnering with an industry leader gives you an advantage as you can depend on them to secure payments while you focus on sales.
5. Ensure software updates
Updating your software seems to be a basic step, but it goes a long way in protecting your store against cyber threats.
Start by checking the versions of your operating systems and enterprise applications. The latest ones are the safest because they have patches for all the existing vulnerabilities, so you need not worry about gaps.
Also, ensure that your SSL certificates are updated. Running a security audit on your APIs is a good idea. Carrying out audits of any third-party software working with your site also prevents them from becoming a gateway for attackers.
6. Ramp up your cybersecurity policies
A lack of employee awareness of cybersecurity can open your e-commerce store to risks and threats. A revamp of your cybersecurity policies before the holiday sales is a good idea.
Start by educating your employees about threats such as phishing and social engineering tactics. These tactics can befool your employees into risking your store and customers. It is also crucial to get an audit for your website and mobile app to pick gaps and vulnerabilities.
Hire a professional security team to conduct penetration testing and suggest optimal security measures.
7. Encourage consumer awareness
Besides educating your employees, you must also encourage consumer awareness to ensure they stay safe from the holiday season threats. Prompt then to rely on stronger passwords for their accounts.
Using MFA (Multi-Factor Authentication) is another effective measure as they have to share an additional code when logging onto your store. Also, educate them to watch out for phishing campaigns running in your name.
Such campaigns are a daunting risk because gullible users end up sharing their personal or payment data with illegitimate players. Educating your customers is a moral and ethical responsibility, so make sure you have valuable content for them on time. You can post blogs or send emails to provide them with the information.
8. Integrate specialized risk-mitigation solutions
The holiday season is a high-risk time as hackers are at large. They often come up with sophisticated strategies to hack and attack e-commerce stores. It makes sense to go a notch higher with your risk-mitigation plans with specialized solutions.
For example, bot managers can keep your networks safe from sophisticated bots. Research your options and implement them on time to bring an additional layer of security for your website and visitors.
The festive season spells booming business for e-commerce sellers, and you must do your best to capitalize on the opportunity. But there is a need to do your bit for securing your website and customers.
Hackers are at large during this time of the year because they have more opportunities to con unsuspecting shoppers. Securing your store is as good as saving visitors from hackers. The extra effort is worthwhile because it wins the trust and loyalty of your customers for the long haul.
Not to mention, you get the sales flowing during the season.