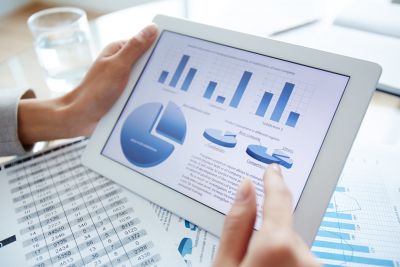 Digital marketing is a necessity and not a luxury. That's why so many businesses have a dedicated department to handle online marketing of their brand.
If you are a business manager, you'd know how much work it takes to put up one brilliant act together, launch a successful marketing campaign, and ensure the magic happens.
To make sure you reach the desired goals, the team needs to work collaboratively. There is no denying the fact. But sometimes employees cannot see past their differences, and it becomes difficult for them to work together.
That's why, in this blog, we will outline some ways in which you can improve teamwork, motive your employees, and cultivate a strong culture.
Encourage Them To Brainstorm Frequently
The digital marketing landscape is ever-evolving. With search engines valuing nothing more than quality content, it is important that your team works effectively to develop new ideas and strategies. Brainstorming is crucial.
And as you know, ideas don't always come out of thin air; your team must be able to ideate together and indulge in conversations that foster creativity.
So, arrange sessions weekly or daily (depending upon the project and customer requirements) for your employees to pitch new ideas and discuss them.
Provide Growth Opportunities
No one wants to work with an organization that doesn't promote growth and learning.
If you want your employees to become a part of your family, you will have to make them feel comfortable, involved, and provide opportunities for growth & development.
Something as simple as giving them new tasks, encouraging them to attend seminars/ webinars, or learn a new skill can go a long way in keeping them motivated to work with a leader like you.
Talk About Your Failures
The best way to build trust with your team is to communicate effectively. So, make sure your employees know you are always approachable.
Whenever you get the chance or time, interact with them one-to-one. Give them some space to open up so that they feel comfortable around you.
If you find that your employees are facing challenges in achieving goals or meeting deadlines, talk to them about your journey to success.
If there were any roadblocks or downfalls in your career, talk about them. Although this may feel counterproductive, but this will bridge the communication gap, and instill in them the feeling of trust.
Organize Social Events And Team Building Activities
Sometimes, all a leader needs to do is sit in the back seat and let your employees take the lead. Now how can you do that?
By letting them handle a project by themselves? Yes, that's one way to do it. Another way is to organize social events and team building activities once in a while so that they can have fun and get their minds off work.
You can take them to a team dinner, or a paintball match or simply buy team building kits and have a little game day at the office itself. The idea is to motivate the employees and interact with them in a more casual environment.
Acknowledge Their Efforts And Give Them Rewards
If you want to relieve your employees of workplace stress and promote their wellbeing, you must recognize their efforts and applaud them for their excellent work.
And while you do that, ensure your employees are indulging in a friendly competition and not fighting with each other to win the reward.
Offer them paid leaves, enticing discount coupons and offers, holiday packages, pay raise, etc. in return for the hard work they are doing to make your brand what it is today.
Final Words
There is an ever-going fierce competition in the digital marketing world. If you want to achieve success, you have to stay updated on the current trends and revolutionize your strategy. And the only way to stand apart from the competition is to have a hard-working, motivated marketing team.
Hopefully, this post helped you keep your team motivated and rank higher in the SERPs.