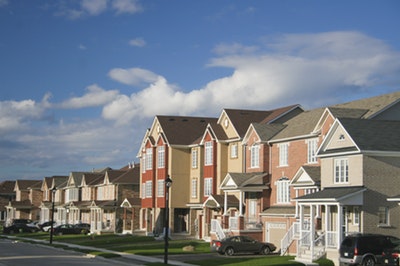 Did you just graduate and get your college degree?
If so, one of the main things you'll be focused on is finding your first job and generating a solid income. From there, venturing out on your own also means finding your very first home.
Whether it's a rental or you're ready to buy a new home, there are some requirements that have to be met. Here are a few things that you'll likely need to consider when finding your first home after college.
#1 What You Will Need for Your First Place
Whether you still live at home with your parents, or even if you live on campus, you probably have the essentials, such as a bed and microwave.
But if you're getting ready to move into a home, there are a few things you want to make sure you have ahead of time. This includes:
*New living room furniture set.
*Kitchen or dining room table and buffet.
*Serving dishes, kitchen and cookware.
*Lawn equipment and mower (if you'll be buying a home or in charge of yard upkeep)
*Other household appliances that you'll need to purchase for your home or rental.
While many necessities you'll need right away, such as appliances and lawn equipment, some things you'll acquire over time.
But in order to get everything moved from its original location, you'll need to have it moved to your new home. A convenient option is to rent a van or truck through Allied Movers.
A moving service will not only help transport your goods and items to your new home, but you can also hire them to pack, load and transport your personal items as well.
#2 Check Your Credit
While you may have your heart set on a specific home of your dreams or condo that you've been eying for months, you'll need to make sure your credit is up to par first.
This starts with pulling your credit report along with getting a copy of your FICO or credit score. It's important to carefully examine your merged credit reports, TransUnion, Experian, and Equifax, to ensure there are no clear errors.
If there are any discrepancies, now is the time to go through and contact your creditors or the credit reporting agency.
From there, gather proof of payment or notate the error to provide proof to your lender or landlord. If your credit score is under 650, work on building your score up.
Pay off high limit credit cards and large balances on your accounts. Make sure that you pay all of your bills on time and try not to open up any new revolving credit card accounts.
#3 What's Your Price Range?
Before you decide whether or not you're going to be buying a home or renting, you need to figure out exactly what you can afford.
Generate a budget on paper that shows you what the income is you bring in every month and if how much is left over after household expenses. Don't forget to factor in things like:
*Monthly taxes and insurance.
*Utility costs and fees.
*Charges for new bills and services related to your move.
*The amount of down payment or security deposit for your new residence.
Once all of these things are taken into consideration, create a ballpark figure that you can afford each month. The next step is going to the bank and getting pre-approved for a home mortgage.
Part of the pre-approval process will include how much of a down payment you'll be able to place on your new loan. From there, your bank will create a pre-approval letter for a specific mortgage amount based on your credit, income and interest rate.
#4 Location, Location, Location
When you have your pre-approval in hand, you can start house shopping. Is your home going to be a starter home? Maybe you want a home in a specific school district.
All of these things should be considered when finding the right location. It's best to meet with a realtor who will work with you by going over your financial and personal needs.
A realtor can even help you if you feel you're not ready to buy a home, and only want to rent an apartment, house or condo. They will help you coordinate a rental and narrow it down to a new place that's in your price range.
Moving can seem overwhelming, especially right after graduation. Simplify the process by being prepared and hiring the right mover to help you transport your belongings to your new location.
So what are you doing to prepare and find a new home after college?  What tips can you share to help make the moving process easier?  I would love to hear your thoughts on this in the comments below.
Cheers!