You may have noticed that I haven't been spending a lot of time here on StumbleForward.com.  Well there's a good reason for that, and as you can tell by the title I've started a brand new blog called Wallet Impact.
Why I Started Wallet Impact

I started this blog for a lot of different reasons, so here are a few of the reasons I started this new blog.
The Thrill Of Starting A New Blog.  I don't know about you but starting a new blog has somewhat of a thrill to it with me.  I guess that's just the geek in me speaking but it really does bring me that entrepreneurial high.
What Would It Be Like To Start Over?   For a long time, I've always wondered what it would it be like if I started over.  As a beginning blogger back in 2008 I had no idea what I was doing.  I couldn't even load a plug-in if you know what I mean.
Now that I've been doing this for nearly 6 years now I've gotten a pretty good grasp as to what I wish I would have done and things I never should have done.
In fact, the ideas are literally pouring out of my mind.  I have a lot of things in store for Wallet Impact and it will all be revealed soon enough.
Not Well Defined.  One of my biggest issues with Stumble Forward is that this site tends to be all over the place.  One day I could be talking about investing and the next day I could be talking about staying out of debt.
Doing this dilutes my impact when it comes to my site.  For example, let's say you love sports cars and I write a great article about how Ferraris are the best car and then the next I follow that up with how to buy the right minivan.
The problem is their is a complete disconnect and the people who really liked the article on Ferraris would be completely turned off by the next days article on minivans.
Allows Me To Experiment.  One of the great things this has also allowed me to do is experiment with other ideas.  For example, I started an email list with Aweber and I wrote an ebook called My 3 Step Plan To Save $1000 in 30 Days that I give away for free.
On top of that I've also been experimenting with the graphics for each article.  Instead of just putting any old image on an article  I've been using Pic Monkey to put together some pretty decent images.  I wouldn't say they are top notch but I've definitely taken things up a level there.  Below are a couple graphics I recently put together.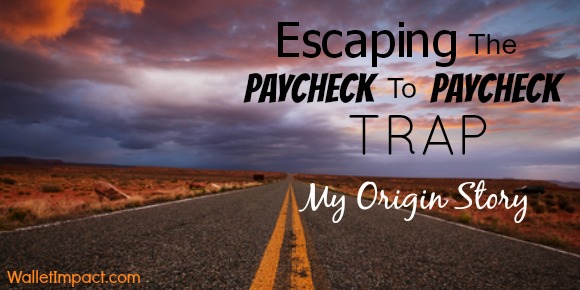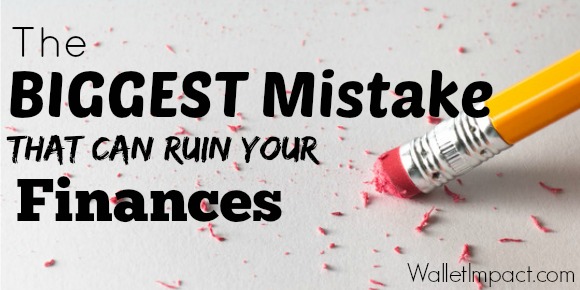 Allows Me To Focus On A Very Specific Niche.  Starting a new blog allows me to focus on a very specific niche rather than just being all over the place as I previously mentioned.
With Wallet Impact I am focusing on young families who want to escape the paycheck to paycheck, stop getting by, and start living.
No Advertising.  Finally, the last thing I am doing with Wallet Impact that I haven't done with any other website is not posting any ads on the site.  With Stumble Forward I've made the majority of its income off of advertising.
Now don't get me wrong advertising is a great way to earn some extra income but one thing I feel hurt the most was my audience.  More than that it can be misleading and contradictory to the message I am trying to put out there.
This does not mean I won't be earning income from this site though. Rather I plan to promote affiliate products that are in line with my audience's goals and also create products that do this as well.
To say the least, this is completely new territory for me.
Here Are A Few Articles To Check Out
To get a taste of the content I've been writing here are a few articles to check out.
Final Thoughts…
Finally, if you would like to follow along with my new site you can sign up to my newsletter and I'll send you my FREE 3 Step Plan To Save A $1000 In 30 Days.  You can Sign Up Here!