"The reason why we all can connect with each other regardless of where we are from or what we do is that we all speak the language of earth."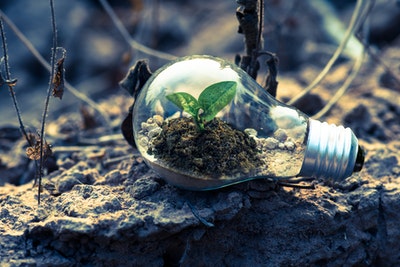 The environment is changing as we all can feel the change ourselves. And this change is affecting not only the daily living of humankind but also the corporate sectors. It doesn't matter what industry you are a part of; if timely action is not taken, you will have to face the consequences.
However, if we are talking about the corporate world, what you can do to protect the environment is a secondary thing. What benefits you can achieve from this is the primary topic. And that's precisely what we are going to discuss with you today.
Let's be honest! If you are operating a company, you need to earn profits. And if you can't even fulfill the operating expenses, thinking about saving the environment can create trouble for you. Yes! It's a reality check!
But there is nothing you can do about it. And there is nothing wrong with it. Because if you can't accomplish the primary goal, the idea behind starting a company in the first place becomes null and void.
Nonetheless, it doesn't mean that you shouldn't do it. Instead, you need to widen your perspective and learn why your company should participate in corporate social responsibility.
Because this way you'll be able to make the right decision. So, without any further ado, let's learn!
Helps in improving public image
When you participate in any activity that will help nature, you will attract public and local media attention. This attention will play a crucial role in improving the public image of the organization in the market. That means your market share will increase and you'll be the talk of the town.
Furthermore, it will also give you an advantage over your competitors, which is crucial in the ever-growing industry. That's not it! It will also help improve brand awareness and indicate that your company is concerned about customers and nature.
Make it easy to promote the brand.
Yes! You read it right! Doing social work or anything that helps nature will help you promote your brand.
In general, companies have to spend thousands and millions of dollars for marketing and advertising their products. However, you need not do that here. Because the strategy that helps in the brand promotion here is "Word of mouth."
When people start talking about your brand or hear about it almost all the time (for good work it is doing), they will get attached to the brand. Thus, if they ever need the product or service that you provide, they will purchase it. That means a rise in sales and profits.
It helps in saving money.
You must be wondering how saving nature can help you save money. Believe it or not, but it does. For instance, if you start storing all the information digitally, it will help in reducing printing costs and paper wastage.
Likewise, if you start disposing of the company waste appropriately using skip bins, it will provide you great returns. Hang on! You don't know about skip bins? That's alright!
You can click here to learn more about it. It will ensure that your waste is not ending up in landfills and is being properly recycled and decomposed.
This way, you'll be able to reduce the cost of miscellaneous expenses. Fewer expenses = More savings.
Elevate consumer trust and loyalty
How many times have you heard the phrase "Customers are the backbone of the corporation!" We believe numerous times.
And fortunately, it is true! Your customers can take your business to a whole new height, and that's why it is crucial that you earn their trust. Now, there are two ways to earn the trust of your customers:
Provide them with superior quality products and services,
Show them that you care for the environment.
And as for this article, you'll be able to earn their trust with the latter point. In fact, once you have earned the trust of the customers, making them loyal to the brand becomes even easier. So, it'll be a win-win situation for you.
Provides a sense of accomplishment
Last but not least, it is your responsibility to do something for nature.
No, we are not saying to start a big-budget social campaign or host big events. Just small changes are enough to show your concerns. It'll give you a sense of accomplishment.
Wrapping it up!
If you do something for the environment and fulfill your corporate social responsibility, you'll be able to achieve all these benefits.
And needless to say that all these benefits will help you achieve your ultimate goal.