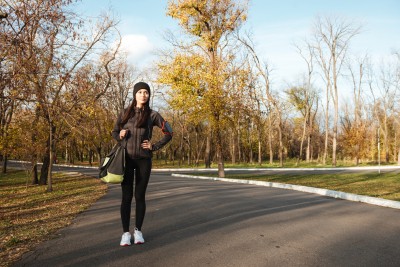 There is no doubt that many people love tote bags because they are versatile.
It is the kind of bag that one that has a huge variety of uses, they can be used for carrying a laptop, or even making a trip to the beach because it has plenty of space to fit a change of clothes, or going on a shopping trip. Organizations that realize this, have been taking advantage of the bag to promote themselves.
There are many reasons why this is a potent marketing tool. For those who are new to the fashion business, this article has all the crucial insights for you.
Where the Trend Began
Tote bags as marketing came into the limelight in the 80s. A shoe company in Coshocton, Ohio in the United States designed tote bags for their customers.
Cantwell's Shoe Company did not know that they were starting a major trend. Fast forward to today, tote bags are used by many fashion businesses all over the globe. Other industries, especially in retail, also use them heavily.
Businesses That Use Tote Bags for Brand Promotion
Retail businesses – supermarkets and other stores now make their bags in the form of totes. They then go ahead and print their brand names on them. Notably, some may decide to promote a specific product for a period and then change to another.
Fashion stores – since this is where the idea started, tote bags are still very popular in this industry. When customers buy shoes, clothes, and other accessories, these are often packed in such bags.
Food outlets – delivery of food is now very common. The food outlets have the opportunity to use tote paper bags that are branded to promote their names.
How to Design Tote Bags for Brand Promotion
According to experts at Rocket Bags, a supplier that makes custom bags for many reputable companies, entrepreneurs should take advantage of this hot trend to get noticed and recognized. The first step is to consult an expert who will take you through the process in a professional way.
As you choose the design and the promotional message that you want, the expert will guide you on the pros and cons of each option. The best part is that they are the same experts who will have the design printed for you.
Benefits of Using Branded and Customised Tote Bags
Businesses that have embraced this method of the brand promotion will definitely see results after a few months. You have probably been introduced to a brand after seeing it on a tote bag. This proves the effectiveness of custom tote bags as a marketing tool.
Good quality tote bags are usually the best to use because people will carry them for years before they become worn out. The greater the exposure of your brand name, the better it will be for your business. The results include a larger customer base and increased profit margins.
Conclusion
If you are planning to promote your brand, you can now take it to another level through this method. Make sure that all the right procedures are followed to the letter. Many businesses have been using this affordable marketing strategy, and you too can benefit from it.
Are you using tote bags to market your business?