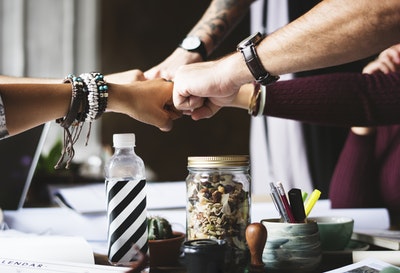 Being the owner of a small business can be quite full-on, with a variety of things that you need to be doing, day in and day out. But one of the things that will be constantly on your mind is money, and if you are sticking to your budget? You might be self-funding, meaning things really are limited.
You might have a bank loan or an angel investor, but that still means that you can't go crazy, as you need to be earning enough to meet your business needs, as well as payback loans and investments. So money and keeping on track with it is something that all small business owners can get advice on.
Cash flow can become a problem, as well as the business even being viable, if there are issues with money and being able to make payments and so on, then it will make the running of the business much tougher. So with all of that in mind, here are some of the things that you can be doing to make sure that you're better able to stick to a budget, and that you can save money in the right ways, without cutting any corners.
Then you'll be in a better position to reach your target market and make the business into a success.
#1 Use lower-cost advertising alternatives
The good news is that how the world of business has changed in recent years, means that there are many other ways to market your business and advertise. Gone are the days when you needed to spend a huge amount on advertising with a TV ad, to not really know if your business will benefit as a result.
Gone are the days of magazine advertising too. Although these still have a place, for smaller businesses, there are many lower-cost alternative methods to advertise. For starters, make sure that you are active on social media for your business accounts, as that in itself is free. And if you choose to advertise on those channels, you can be quite specific about who sees your ads, which is great to get you the most bang for your buck.
The internet is a great place to be advertising and using it to your advantage. You can use things like Google Adwords for your business website, as well as using a blog as part of that, and making sure that you SEO your content for it to be reached by the people that you want to reach it.
Video content on social media is a good idea, as well as on YouTube. They are all ways to get traffic to your website and get your business name out there, so people know what you are all about.
#2 Get sponsors for events
If you are holding events for those in your industry, or are going to be working with bloggers and influencers for an event, then why not look for businesses interested in sponsoring your event?
Events can be big business, for both you and a sponsor. And if you can get a sponsor on-board, then it means you don't have to pay for everything out of your pocket. In exchange, they will just want to have some form of advertising at the event which can be straightforward to do.
It usually ends up being a good trade for both the small business hosting, as well as for the sponsor who is paying for expenses.
#3 Look for alternatives
Other than in relationships, loyalty gets you nowhere. So when it comes to your business, don't think that you have to be loyal to the current contracts that you have with suppliers, or even things like your insurers.
Sometimes there may be penalties for leaving, so do check that, but often, if you find a supplier that can do something cheaper, but still the same quality, then move and go with them. It can be a simple way to save some money right there.
You could also look at the services that you use and who you outsource to if any. For example, one of the main reasons why companies choose to migrate their data is so that they can save money. Often companies will choose to move from an on-premise database to then choose a cloud database perhaps.
This can save on infrastructure as well as the manpower and skills needed to support it. Equally, if you'd rather someone else do it, then just make sure that you are paying the best price for things like database conversion services. It can be a small thing but over time, can make such a difference to your bottom line.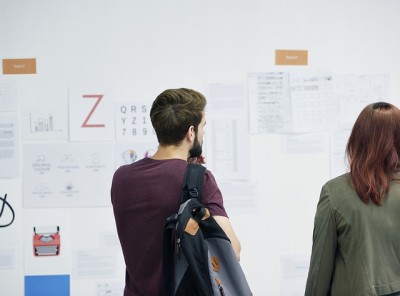 #4 Embrace telecommuting
Of course, not all businesses are going to work with flexible working or telecommuting. And even within a business where it will work, there may be employees that it won't really work for. But quite simply, it is what it is, and it can be something that is a big money-saver.
It means that you don't need to rent out such a large office space if you know half the team will be working from home at any given time. And then the operating costs that go along with office space, can be reduced too. In fact, you could get rid of an office altogether, depending on the kind of business that you have.
Then the focus for the business can be providing good work but for minimum overhead. Not all staff will go for it, but if you can make it work, then it really will be worth it.
#5 Go green to save green
We live in a day and age when 'going green' at work and doing your bit for the environment can be beneficial in a number of ways. For starters, it is going to do exactly what it says it will, and be better for the environment. But going green can also be a good PR move, showing your customers your priorities.
In a world where more people care about this kind of thing, they'll want to do business with people that care too. But at the end of the day, in terms of your small business, it can be a really smart move financially too. So think about having the office equipment that you use plugged into a power strip that is simple to turn off when not in use.
You could also get a printer that will print on both sides of the paper, or at least make sure your team always have those settings on, so the paper isn't wasted. Small things can add up in business. And if it is a fine line between making money or not, these small things can make the difference. Plus, using less energy can mean paying less on your utility bills.
#6 Hire smart but inexperienced people
In business, the experience isn't all that you need to do well. And in terms of costs, it does add up. So next time you have to advertise a job, avoid stating that someone needs a certain amount of years experience in something. Instead, welcome recent graduates to apply.
A lot of things can be taught in a job, and when you have people that are keen to learn but lack the experience, it means you can pay them a little less, at least to start with. The team that you have are going to be the biggest expense that you have, so it is going to make a difference when you hire fresh talent eager to learn.
What are you doing to save money with your small business?