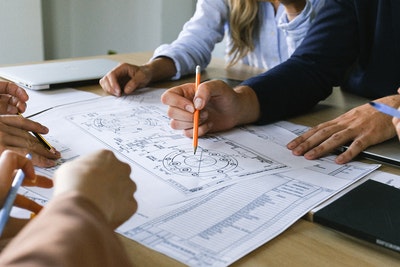 Getting your organization to peak levels takes more than just having the right staff or a compelling vision. It helps to have such structures in place, but there is much more you can do to get better.
Both small and large-scale businesses should consistently work towards amending workflows and improving their productivity frameworks. In turn, this offers high levels of organizational performance.
The following tips and strategies should offer insights into optimizing your resources and improving efficiencies. In the end, you get to align your resources, employees, and systems to attain your long-term objectives.
Strategies to Optimize Organizational Performance
1. Focus on quality improvements
Quality management strategies such as improving employee experience ensure superior services and give clients value for their money. By implementing reliability and durability in all your products, you can clearly distinguish your products from the competitors'. Hence, meeting and exceeding client satisfaction.
Remember, customer loyalty, which is the main goal here, can only be attained if there is continuous effort to do things better. Take note of what is needed, and discard anything that doesn't contribute to the overall productivity. That way, you will optimize your organizational performance.
2. Put your customers' needs first.
Recognizing what your customers want plays a critical role in achieving optimum performance. Customers are the backbone of any business and have the power to make or break you.
Given the case, the least you could do is invest in their needs and recognize the change they so desire. Identifying and meeting needs shows that you strive to build a working relationship, leading to customer loyalty. Having this also gives you an easier time convincing prospective clients.
3. Enforce leadership practices
For any organization to make great conversions, solid leadership principles are needed. Strong leadership skills are not only essential for managers but all employees.
Proper leadership skills enable effective communication and provide enough flexibility to solve complex problems in the ever-changing business environment. Besides, these skills help you know when or whom to delegate some tasks to while giving everyone enough motivation.
4. Set clear goals and tangible outcomes
Businesses that focus on measuring progress changes and managing goals have a higher potential of optimizing performance within a short period. Setting goals makes priorities clear for everyone and helps identify the gaps in each process.
Further, they offer solid grounds for setting realistic timing and quick decision-making during setbacks. Everything revolving around your business should have clear goals and tangible outcomes. There is no other way around it.
5. Automation with software
Technology cuts across the board in any serious organization. For you to sell products and services, manage inventory or control your supply chain, harnessing the power of modern tools and techniques gives you agility and precision.
Luckily, there is a pool of resources and skill-set available. Implement forecasting to understand capability and demand or task management tools to schedule everything right. Coupling this with a customer-centric thought process gives you authority over your business operations, thereby making room for improvement.
In any organizational setup, there are various underlying complexities. Gaining mastery of the business operations is not an additional plan of action but a necessity.
The above tips should provide a leeway to control the people, products, and processes revolving around your organization while making you aware of promising opportunities. Also, you stand to become better positioned in handling the various factors and problems that might arise.