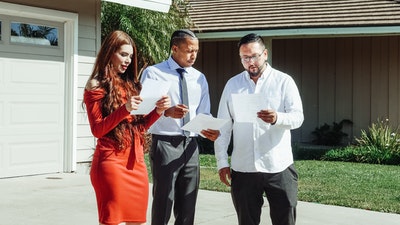 Renting a property to live in is an overwhelming experience that comes with many expectations and requisites to be followed.
Here, you must work on a list of things you want in your would-be home and manage everything accordingly.
Your decision-making in the initial days of hunting for a home property can decide the overall living experience in that home.
If you hustle a bit extra to find the right home, you will end up in the best property type for yourself.
Then why wait anymore? Let's surf through some reliable hacks to consider when purchasing a home for rent.
1. Research the locality
Think about the locality type you want to live in and buy an apartment. Make your mind if you want to live in a society or rent the individual property for complete privacy.
Besides this, make sure you check the property or locality for some other aspects like – if there is a hospital, school, nearby city park, medicos, etc.
All these facilities are necessary to maintain a good lifestyle while adding to your convenience.
2. Discuss your pets
There are times when many landlords do not prefer to have a pet inside their property due to some reason.
This makes it necessary to be familiar with every pet-related condition imposed on tenants. In such circumstances, you may need to sign a pet breach agreement as well.
3. Water and electricity supply
Be it purchasing or renting a property, it is necessary to check it through all aspects for a thorough understanding of the property's value.
From the faucets to the electric circuits, inspect everything. If possible, you can ask a home inspection officer to accompany you for the same.
If not, ask an experienced realty services provider to give you a reasonable estimate of the chosen property. In most rental property cases, it is a real estate agent who assists in such affairs.
4. Know the monetary terms
You must clear all the economic terms and advance payment to be made.
Seek details about the hidden charges and learn all about the upfront payment requirements. Such factors can help you make your mind effectively.
5. Know if you know a guarantor
Even if you are bestowed with a stable and permanent job, there are times when you need a guarantor to get started with the renting process.
Many landlords insist on having a guarantor to ensure complete financial security.
6. Understand renting terms
There are times when landlords come up with terms and conditions of rental payments.
Therefore, know when the landlord will be accelerating the rental charges. If not, this can add to the messy misunderstanding in the later stage.
The final thoughts
Hunting for a home property may sound like a struggle, but when it comes to inspecting the ins and outs of your dream home, the experience turns out to be overwhelming.
When there are plenty of home properties available in the market, it gets challenging to choose the right one for your purposes. Here, make sure you get in touch with a reliable realtor for the best results.