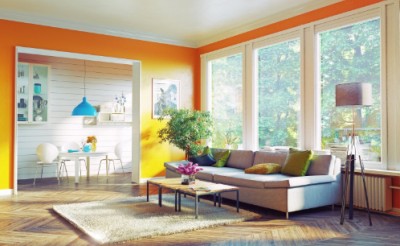 Over 5 million existing homes will be sold in the United States this year. If you're preparing to put your home on the market, it's clear you're not alone.
However, it's one thing to put your home on sale, and it's quite another to sell it. Finding a buyer who's willing to meet your valuation is easier said than done.
This is probably the reason you're considering staging the home. But home staging costs money and time. Is it worth it?
Continue reading to learn whether staging a home to sell is necessary.
What Does Staging Involve?
The purpose of home staging is to give a potential buyer a picture of what the residence would look like if they bought it. As such, staging involves cleaning the house, repainting walls with neutral colors, arranging furniture, working on the lawn, and whatnot.
Bear in mind that staging a home doesn't mean personalizing it to your own décor preferences. As such, there are no family photos on walls and other items that could prevent an interested buyer from imagining their life in the property.
Staging Increases Your Chances of Selling Quickly
When your goal is to sell a home fast, staging can come in handy.
To understand how this is possible, put yourself in a buyer's shoes. The average buyer typically views several houses before making up their minds. But when they come across a staged home, they're more likely to develop a sense of urgency, especially if they like the staging.
Staging increases foot traffic to your home. There are people who will only pass by a home on sale if it's staged, even if they aren't hunting for a house. They don't have to buy it, but there's a chance they could recommend it to a person who is currently looking to buy.
Also, staging can give you an upper hand when negotiating on the price with an interested buyer. Sometimes it's the little things (like a fresh coat of paint) that add value to a house, so if you incorporated these little things in your staging, you'll have an easier time justifying your asking price.
On that note, if you're desperate to sell your house fast, you don't have to stage it. You can sell it to a "we buy any house" company.
Staging Costs Time and Money
On average, staging can cost about $500 per month per staged room. There are also the initial design expenses, especially if you're hiring a professional stager. The longer your home stays on the market, the costlier it'll get to stage.
Plus, there's no guarantee that the staging design you choose will please lots of potential buyers. Preferences vary from person to person, so your staging design might turn off a buyer who would have otherwise liked the home without any staging.
Staging a Home to Sell: Depends on Your Situation
Staging a home to sell isn't a must. But depending on your circumstances, especially if you want to sell quickly or the property is in a sluggish market, you might find staging handy.
Good luck and keep reading our blog for more useful tips, hacks, and insights.