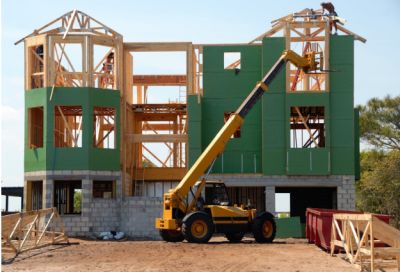 Milestone. That's what they call every major event in a person's life, of which there are many. However, none are as costly as acquiring your first home. The thought of being able to have a place of your own is much like having someone you call your own. A refuge from the storm, a place of rest and recuperation.
As great as it sounds, it can all go sour rather quickly. You could spend your life's savings on a house, only to regret it later when the cracks in the walls start to show. Kind of like being in the wrong relationship where you've invested so much, so you might as well try to work things out, even against your better judgment.
Because, you know, in a way houses can be like people. Not all of them are going to be right for you.
So, how exactly would you know? Do you buy a pre-existing house? Or do you have a new one built yourself? Well, it really boils down to a few key factors.
Money
As with all projects, you need money to fund it. While obviously, both options will cost you a great deal of money, the difference lies in how well you're going to be able to gauge your expenses. Buying an old house allows for an accurate estimate of how much money you're going to be shelling out. The cost is rather rigid because the house is simply evaluated for its market value, throw in some extra fees (legal, real estate agent fees, etc.) and you've got your bill sorted out. These homes for sale in Houston come in a wide variety so you're bound to find one that you might want to buy.
On the other hand, when you decide to have a house built from scratch, you're going to have to take materials and labor into consideration. Not only that, but any unforeseen events such as construction site accidents and natural disasters are sure to delay your project, which means more money spent.
However, a prefabricated home is constructed in a controlled environment which is not susceptible to natural disasters such as storms. So, you also have that option if you want a new house without having to risk your that you'll be getting inflated.
Risk
Have you ever adopted a dog? This situation can feel pretty similar. When you adopt an old dog, you also take with you any trauma and bad habits that it may have developed over the years. With a puppy, you're going to be able to train it exactly how you want to. Houses are pretty much like that in the sense that old houses have their risks to consider. Structural defects and emotional defects are some of the most common examples.
These risk factors might end up costing you more money versus if you simply decided to build a new house instead.
With a new house, your risk factors are lowered to a level that's almost negligible because almost everything is guaranteed to function as intended. And on the off chance that something does turn out to be defective, it's surely going to be under warranty, so you don't have to spend money to have the issue resolved.
Are thinking about buying or building a house?