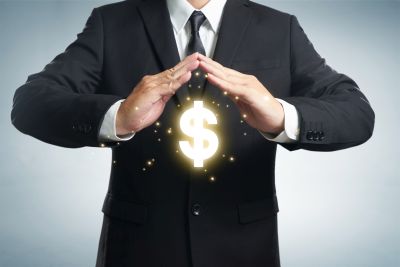 Starting your own business? Looking to invest in someone else's? Or are you just wanting to expand your company?
If any of these apply to you, you'll probably want to make the most of this potential venture.
And you're in luck: these top tips can help you secure a profitable and worthwhile investment.
#1 Protect Your Assets
First thing's first: protect your assets. However good a business plan may sound, remember that handing over money to somebody else is a huge deal. So, before making any big financial leaps, why not seek advice from a legal specialist? This could mean the difference between the right and wrong decision.
If you're starting your own catering business, for example, an expert in this field could make sure that you follow all laws in the hospitality industry, at all times. Securing a reliable legal adviser from day one may also prevent issues from occurring later on after the company has been fully set up.
In addition, an accessible advice source can help you make wise investments in the future and may increase your company's growth and expansion as a result.
#2 Keep It Simple
When it comes to investments, it can be tempting to take risks. After all, entrepreneurs are typically ambitious.
But handing money over to somebody else is a big deal – especially when it's another organization. That's why simple investment plans are often key for guaranteed success. This will make your aims clear and easier to follow, and could also enable your company to stay financially balanced.
Basic spending designs can be especially helpful for agencies that want to claim a stake or buy shares in a promising start-up or SME. If this is you, why not work with your legal adviser to create an agreement that underlines your long-term goals for a business partnership? Doing so could reap huge rewards in the future and make for a meaningful investment, too.
#3 Invest in Marketing
More often than not, new and established companies alike benefit from powerful marketing campaigns. In fact, a strong social media presence can speed up outreach rates massively. And this in turn aids company growth.
Luckily, there are several ways to increase brand awareness through marketing. Even better, it can time as opposed to financial investment.
In fact, your engagement with the company social media strategy could generate more long-term profits than simply handing over the reins to somebody else. Why? By working alongside experts in this field, you can make sure that everything is published on and offline meets your requirements.
So, time can be equally as important to invest as money. And when you make this kind of venture, you could very well optimize your company's enhancement.
Whether it's with time or money, investments can be highly profitable for a business. But when dispensing of our money, time and skills, we understandably want to be assured that our decision will have a positive outcome. Therefore, knowing how to achieve success in this situation is paramount. With these tips, you can make sure that you're making the right choice for you and your agency.
What are you doing to maximize your investment benefits for your business?