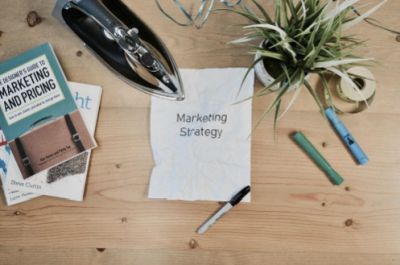 If you want to improve the results behind your advertising, then you should consider mixing things up with direct mail marketing.
What many business owners haven't realized is that sending mail to their leads might be more effective.
Are you looking to advertise your business? Did you know that direct mail marketing is still a thriving option to get your business noticed!
What is Direct Mail Marketing?
Direct mail sends your marketing material to the doorsteps of current and potential customers and clients. Direct mailers are easier to process than digital advertising. Did you know that direct mail requires twenty-one percent less cognitive focus than digital adds?
Direct mail marketing provides your consumers with a tangible medium to interact with and helps you build trust between your company and the customer.
In most cases, your leads hold your sales material within their hands. That idea, itself, is an act of trust. What makes direct mail so scalable is that your buyers are always asked to take action in some form.
Since they'll be in the comfort and privacy of their own homes, they are more likely to follow through on your request. You might offer consumers a benefit like money off their next purchase, a limited-time coupon, or an invitation for a discounted membership.
Using a "call to action" can help to persuade consumers to take action. And the results from them taking action are tangible, measurable results, such as purchases, signups, or request for more information.
This will allow you to immediately measure whether your marketing campaign was successful because you can track how many customers have responded.
For years, marketers have relied on direct mail through a few proven strategies, and these five points will help you advertise your business through direct mailers.
#1 Catalog of Products and Services, and Useful Tips
Sending out catalogs allows you to show potential customers everything your business has to offer. Consider including coupons in the catalog to encourage them to buy something.
You might send potential customers and clients free samples of a product you offer. Or offer a free sample to those who respond to your mailing. Most people like to receive free items and test products before buying. Ask for feedback on the sample you sent out to help you improve what you are offering to your consumers.
Consider sending your customer's useful Items tips or free Insights. For example, realtors send clients and customers calendars while other companies might send out recipe ideas, top tips, or insight into a new business venture.
#2 Offer Discounts and Specials
Offering potential customers discounts and special is a great approach to grab the attention of potential clients. Provide a special discount that your leads can't find anywhere else. This strategy is ideal for:
First-time buyers
Customers wanting to learn more
New clients
When sending out your direct mailers, you will want to include a special deal. You might offer a percentage off for first-time customers. People like a good deal, and it's a great way to entice prospects to learn more about your business.
#3 Reach New Customers
The digital barrier to reaching consumers has established direct mail as a better solution. You can directly target your customer base. With today's multi-channel marketing world, it can take eight-teen to twenty touch points to reach a customer for the first time. However, with direct mail marketing, you can immediately reach potential customers.
Direct mail marketing is effective in driving traffic to your company's website. Did you know that 64% of  recipients will visit a website in reaction to direct mail, and 54% will engage with a brand on social media after receiving a direct mailer?
Before you send out your direct mailers, you will identify your target market. Some things to consider include:
Who will be receiving your mailing
Are you contacting past customers, current prospects, or sending a cold mail from a bought mailing list?
If you plan to buy a list, do your research before spending any money to make sure it's an updated and quality list
#4 Use Bulk Mailing to Send Out Direct Mailers
Head over to your local post office, like the Albany post office, and ask for the lowest rates for their bulk mail orders. Bulk mailing is the cheapest way to send direct mail, and it costs less than regular mail.
A stamped envelope often has a higher open rate than a bulk mail envelope. So make sure to find the cheapest and quickest way to send out your direct mailers.
Bulk mailing is a great way to do a test run. Consider sending a smaller test run and see if it succeeds in getting results. This will give you an opportunity to tweak and improve response. You don't want to send out your direct mailers to your entire list if you're not going to see results.
#5 Cost-Effective, Generate More Sales and Increase Profits
Direct mail marketing is cost-effective and a great way to drive customer action. A good percentage of people who receive direct mail will go online to learn more, while forty-seven percent of those people will go a step further and head directly to the store.
For customers who aren't anticipating making an upcoming purchase right away, direct mail provides a great way to create demand and entice those customers to become buyers.
You can use direct mail to announce your next big sale, excite customers about new product offerings, or send out a special discount to reward customer loyalty.
Did you know it can cost up to five times more to get a new customer than to retain an existing one?
An increase in customer retention rate of just five percent can boost profits by 25% to 95%. What's more, the probability of selling to a new versus. existing customer increases from 5-20% to 60-70%.
Current customers are 50% more likely to try new products and spend 31% more compared to new clientele. This is why customer retention is the most profitable goal for your business.
The Bottom Line
You can advertise your business through direct mail marketing and gain new customers. By sampling, you don't have to invest all of your time or money to test for results.
Once you find the factors that you need, activate your campaigns, and fully commit until your sales increase and your brand's reputation grows.