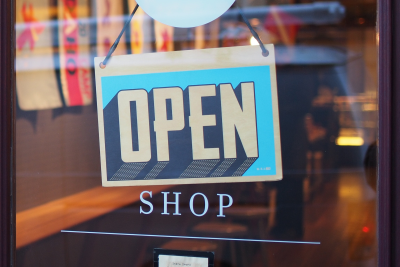 If you've got a product or service that you've been selling from home, you may be thinking of setting up your own store so that you're able to expand into a much more successful business and build an empire for yourself.
However, setting up a store isn't as simple as it may sound, as there are many things to consider so that you're above board with your business and sticking to rules and regulations.
Take a look at these 4 fabulous tips on setting up your own store so that you can take the next step with your business.
Employ Some Staff
While it's easy to think to yourself that you'll be able to run your business alone, there will be times where you're not able to be on the shop floor and keeping an eye on everything.
You may have to attend the business meeting to discuss new products, or even have personal circumstances that would mean you'd have to close your stores like the vacation or a family emergency.
Hire some staff so that you're able to fall back on them when you need to step off the shop floor for a short while. Work out how many members of staff you're able to afford to pay beforehand so that you don't end up over hiring.
Accept Cards
One mistake that many new and small business owners make is not accepting cards as a form of payment. In this day and age, many people choose to carry cards over cash as it's a much safer way of keeping your money together.
Retail payment processing is really easy to set up and not only will it appeal to many customers, it will help your business grow because people will be able to pay by card, rather than having to find an ATM. This is especially useful for those that want to make large purchases from you.
Install CCTV
No matter how big or small your business is, it will always pose a risk of theft, especially if you keep cash and products in store when you're closed.
That's why it's always a good idea to install CCTV on and around your premises so that you're able to rest assured that if a robbery is attempted, you'll be able to find the culprit.
Most CCTV systems now will also alert the police if you've got an alarm system fitted too, meaning that damages and losses will be at an all-time low. Sometimes, simply having it installed is enough to deter thieves, so it's definitely worth the investment.
Create Sale Items
Finally, it's likely that there are other businesses like yours in your area, which means that you've got competitors that you need to be better than.
Create sale items that are different from your competitors and give your customers a reason to choose you over the other similar businesses in your area. Creating some sort of loyalty card can work wonders for a business, so consider looking into this area too!